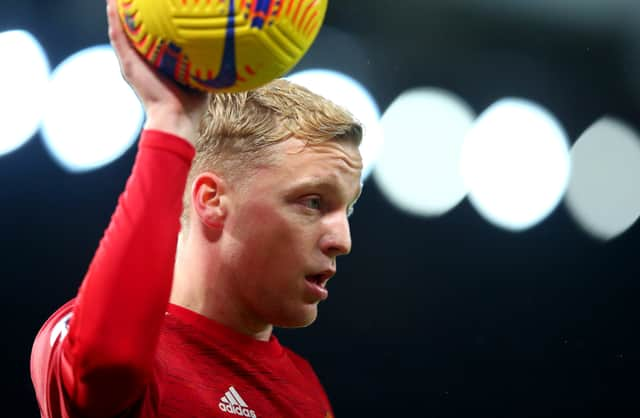 Donny van de Beek is the latest footballing star to join Rio Ferdinand's FIVE Podcast.
During the 55-minute long episode, the Dutchman discussed his playing time, remaining at Manchester United this summer and his best position - and who he would choose for a 5-a-side team.
We've cherry-picked some of the best moments from Van de Beek's chat with the former Red Devil.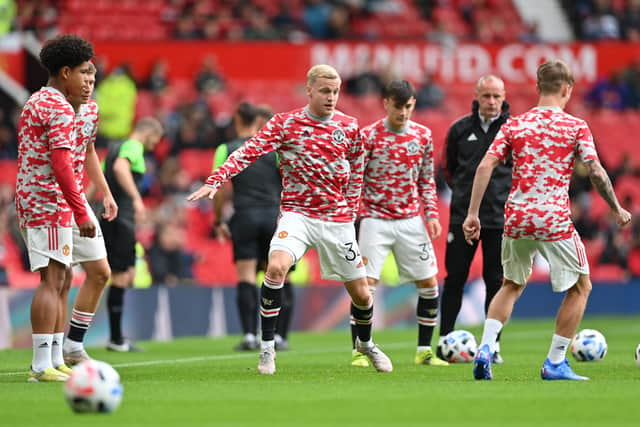 Struggling to break into the side
The midfielder admitted he's found it tough to not play regularly in the team over the last year, but outlined what he must do to force his way into Ole Gunnar Solskjaer's plans.
"I think the start was good, my first game I scored [against Crystal Palace] and I think I did well but after that it's difficult if you're not really in the team and if you're waiting for your chance. That's not easy if you're not playing, also not for the confidence. But, OK, the first year you come from a different competition and it's normal that you need to have time to adapt and everything but of course you are not happy. I want to play. That is clear.
"That's so hard, also mentally. It's so difficult, the only thing you can do is train really hard every day. I try to improve and just wait for your chance. It's the only thing I can do. If the moment is there I have to be ready."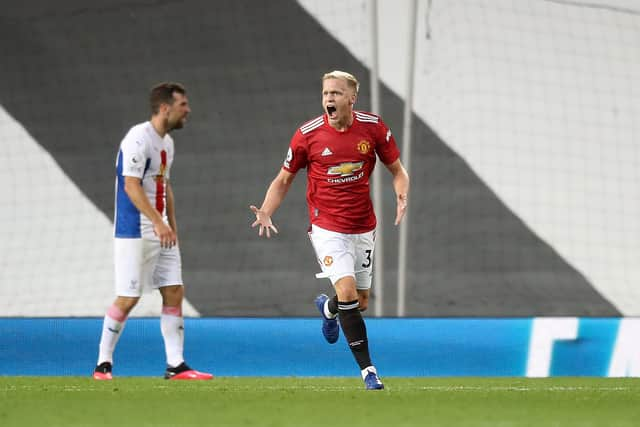 Staying at United
Van de Beek said Solskjaer has discussed his future at the club and claims he's very much in the manager's plans.
"I need to trust him. If he doesn't need me I think he will let me go. I think he has plans for me, I just need to work hard and I hope one day I can show the people what I can do. I speak with the manager about it and the club. They were clear they want me to stay here. The manager was really positive about me and he said: 'I need you and I want to keep you here because what I see every day in training now is a different Donny'."
Picking a five-a-side team
The 24-year-old was asked to select his ideal five-a-side line-up from his United team-mates and his selections were a little surprising.
"That's a good question. I think I would pick Raphael [Varane]. I am a big fan of Juan [Mata] as well. You have to pick Bruno [Fernandes] because he scores a lot of goals and a lot of assists. I would go for Luke Shaw and Nemanja Matic."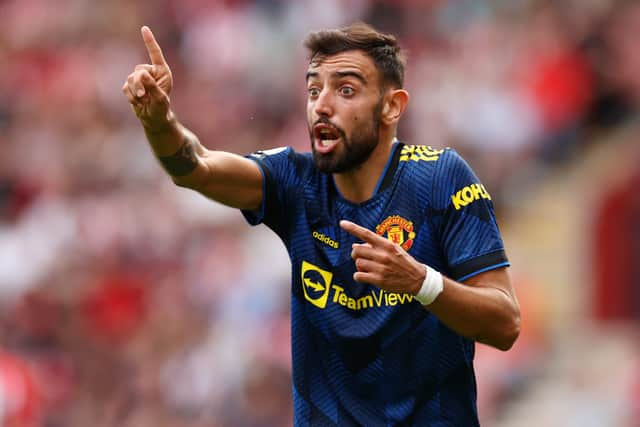 The summer signings
Asked about the transfers of Cristiano Ronaldo, Varane and Jadon Sancho, the former Ajax man believes the United squad have received a major boost this summer.
"It's fantastic. To be with these players on the pitch is fantastic, also to train with them, everything. I think that's what we need, winners. I'm really positive about us this season. I think we can make big steps now. Of course, the level goes up for sure. If good players come to the team, the level goes up. It's strange because you train with maybe 24 players, but any one of those good players, they can make a difference.
"They are all different players, but for me, of course, Cristiano. Everybody knows him. Jadon is a fantastic player, also, and Varane is really, really good, he has a lot of experience and I really like his style. They are all fantastic, but they are different."
Best position on the pitch
Finally, Van de Beek was quizzed on his preferred position on the pitch.
"I like to play No.8 or No.6. It's fine.They know me because in Ajax they played me [in] No.10 a lot. Yeah, I can also play as a No.8 or 6. I think I can do [play as a 6] but, of course, I don't know what the manager thinks or what he expects from me. I've played in this role before with Ajax.
"Of course, at the end I was playing No.10, but I also played a few games No.6. I can play this role. That's really difficult to say [my best position]. That depends on how you play as a team. For how we play, I think the best position for me is a No.6 or 8. I don't care where. I only want to play, so it doesn't matter where."