Erik ten Hag has said Jadon Sancho could return to Manchester United as a better player given the team's improved performances, and from playing regularly in the team.
On Wednesday, the winger played his first game for the Red Devils since the end of October with Sancho missing from the team for mental and physical reasons. But having returned to squad training in recent weeks, Sancho was brought on as a second-half substitute in the 2-0 win over Nottingham Forest.
Goals from Anthony Martial and Fred ensured United moved onto the final of the Carabao Cup, with last week's 3-0 win at the City Ground meaning the Red Devils won 5-0 on aggregate. Speaking after the game, Ten Hag said that United's improved and more attack-minded displays over recent weeks could see Sancho come back as a more dangerous prospect.
"He has really high standards, he has great capabilities to contribute to our team and I think, especially now the team is improving, we are playing more in opponents' half and I think his capabilities are coming more in front," opined the United manager. "He can act on them more because he will have more touches on the ball and that gives him the best platform to perform."
The former Borussia Dortmund star was given a fantastic reception from the home fans at Old Trafford on Wednesday, and appeared confident and relaxed upon his return to the side.
"Most important players enjoy football, which gives energy, that gives them the motivation to act and to perform," Ten Hag said. "I think it was great, the reception from the fans to him, and also that will give him even more a push to continue in the way he's now acting.
"He's just started again, the restart he's back at Carrington for two weeks, we see that smile and hopefully he can keep that and contribute to the team.
"I hope, same as [Anthony] Martial, when you are all the time available and play often together with the players we have now in the midfield and front line, our attacking plan will improve and create more chances, then it's a process players enjoy more and are better motivated to work together."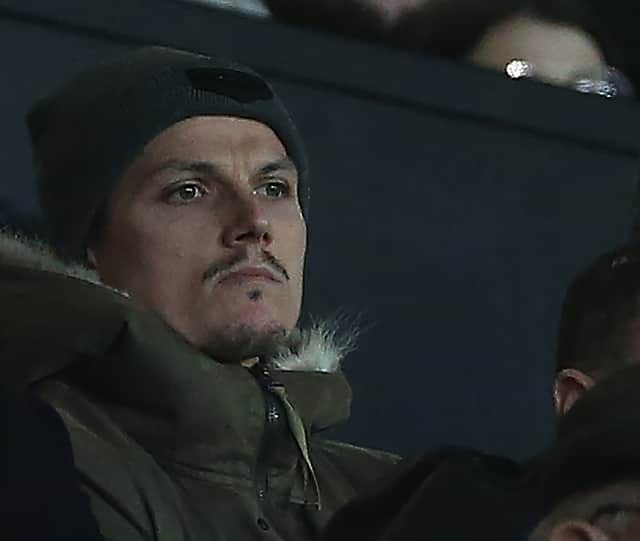 "We're really happy with that transfer because we need it after Donny [van de Beek] dropped out, now [Christian] Eriksen for a longer time, for a short time Scott McTominay is not available," he said. "To bring a quality player in on deadline day, that is difficult.
"We got this opportunity, I know the player for a long time from Salzburg, especially Leipzig, [where] he performed fantastic. I expect the same here. He has a great attitude, he's the right age. I'm sure this opportunity will motivate him and he will perform for us."