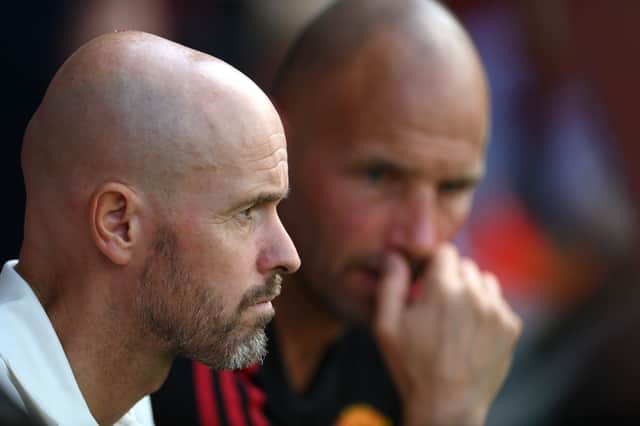 The two Manchester clubs have had very different starts to the new Premier League season, with the defending champions getting off to a flyer though conceding five in their last two matches, while Manchester United look to have turned things around after an opening day hammering at Brentford.
Pep Guardiola's side are huge favourites to lift the Premier League trophy once again following the arrival of Erling Haaland.
Meanwhile, United will be aiming for a top four finish and it looks like Erik ten Hag could be slowly transforming this struggling team.
As we head into the fifth match of the campaign, data experts at FiveThirtyEight have crunched the numbers and used their Forecasts and Soccer Power Index (SPI) ratings to predict how the final Premier League table will look come next May.
We take a look at their predicted final finishing positions, where United and City feature and how many points each side is expected to earn.
1. Man City - 86 pts
• Win Premier League: 58%
2. Liverpool
• Win Premier League: 20%
3. Tottenham
4. Arsenal
5. Chelsea
6. Brighton
7. Manchester United
• Win Premier League: <1%
8. Newcastle United
• Win Premier League: <1%
9. Crystal Palace
• Win Premier League: <1%
10. Brentford
• Win Premier League: <1%
11. Aston Villa
• Win Premier League: <1%
12. Leeds United
• Win Premier League: <1%
13. West Ham
• Win Premier League: <1%
14. Leicester
• Win Premier League: <1%
15. Wolves
• Win Premier League: <1%
16. Fulham
• Win Premier League: <1%
16. Fulham
• Win Premier League: <1%
18. Everton
• Win Premier League: <1%
19. Nottingham Forest
• Win Premier League: <1%
20. Bournemouth
• Win Premier League: <1%