'Stats show Ronaldo is better than Messi -and greatest of all time': Oxford mathematician claims
The academic reckons his algorithm draws on data to solve the debate over the greatest player of all time.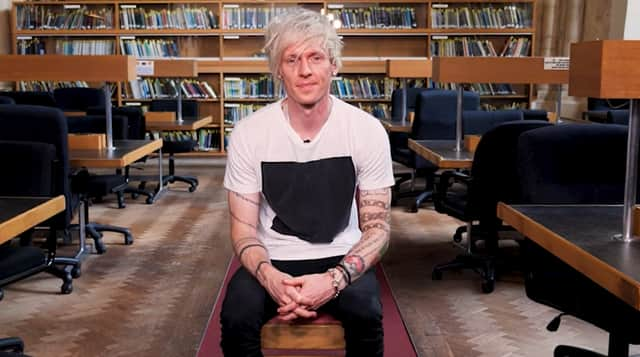 Dr Tom Crawford at Oxford University
It is a question often debated vociferously among football fans on social media: 'Who is the GOAT?' (that's Greatest of All Time).
Dr Tom Crawford says his algorithm weighed players against seven criteria: club goals, club titles, international goals, international titles, Ballon d'Or awards, individual records and 'z-factor' seasons.
His results below show Ronaldo ahead of other legends like Maradona and Cruyff and Platini.
The study was commissioned by LiveScore, which may have a vested interest in the results since Ronaldo is a brand ambassador for the sports update provider - however, they insist the research was compiled independently.
And Dr Crawford says it was about using maths in the name of fuelling a fun debate. He said: "As a massive football fan, I have long debated with my friends who the greatest player of all time is.
"I have loved bringing maths to the masses over the past few years, so being able to showcase how you can use it within the world of football has been a lot of fun.
Are Ronaldo and Messi about to play in the same team? (Pic: Getty)
"Whilst Cristiano Ronaldo has come out on top from my algorithm, it is clear that all the other players' stats are absolutely incredible, and I am sure the debate will continue!"
Over to you: who is the GOAT in your view? Tweet us @mancworlduk or find us on Facebook by clicking here.