A coy Sir Alex Ferguson was cornered at Cheltenham Festival and pressed to give his opinion on the Premier League title race, but Manchester United fans will love how he dodged the question.
The Red Devils legend was seen chatting with pals when approached by ITV Sport. "One thing you never do as a broadcaster is doorstep Sir Alex Ferguson," the reporter joked.
After a few questions about the horse racing action and Sir Alex's own horses, the legendary manager was asked: "Man City or Arsenal, Sir Alex?"
The Scot took just a moment to think of his reply before cracking a knowing smirk. He said: "I'm not interested."
Manchester United are the most likely contenders to cause an upset against Mikel Arteta and Pep Guardiola's sides but an 11-point gap remains between the North West clubs in second and third.
Arsenal are five points ahead of City after bouncing back to win five out of five following February's loss to the Cityzens. Before chat turned to football, Sir Alex did have time to share the emotional day he had at the iconic race meeting on Tuesday.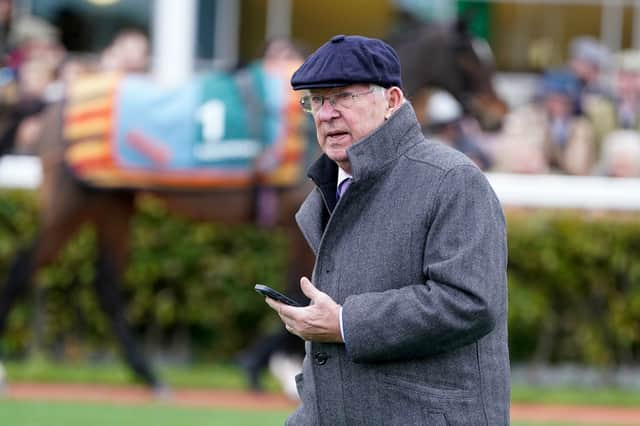 He said: "It was unbelievable. That Honeysuckle, ah! I don't think anyone was left without a tear, everyone felt the emotion of the thing. The jockey and the trainers... an absolutely fantastic day!"
Famous horse Honeysuckle ran her last race at Cheltenham on Tuesday in a season that looked to be filled with disappointment as losses stained an otherwise untarnished career.
However, the star mare came through in first place with added emotion around the triumph after trainer Henry de Bromhead lost his 13-year-old son last year.
Sir Alex isn't the only famous Premier League manager seen strolling around Cheltenham this week. Harry Redknapp was also cornered by film crew and asked the same title race question put to the Scot.
Redknapp indulged in a more lengthy reply. He said: "Oh, right, Arsenal. Not Tottenham, this year, no. I definitely fancy Arsenal, strongly. They're top of the league, they look good. I think they're a fantastic team at the moment, Arsenal, I must be truthful.
"[Manchester City and Arsenal are] two great teams, but I think Arsenal have got the advantage."