Ralf Rangnick revealed he has told the Manchester United board to follow the examples of rivals Liverpool and Manchester City when it comes to creating a winning squad.
In contrast, Liverpool overcame Watford on Saturday without getting out of second gear, while City also made light work of Burnley a few hours later, with the division's top two both recording 2-0 wins.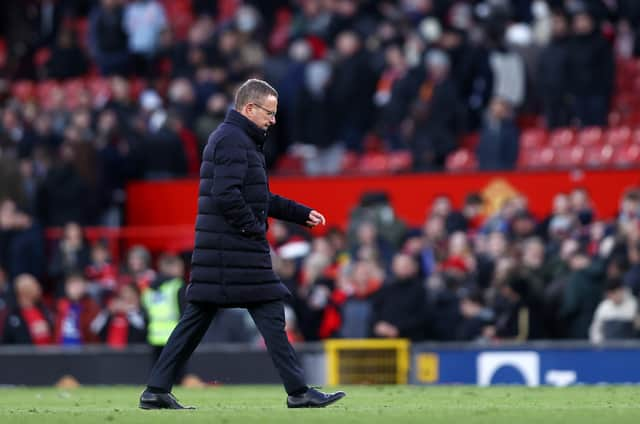 Rangnick was asked about the comparisons between those sides and his United team, and claimed their main rivals have offered the blueprint for how to assemble trophy-winning squad.
The 63-year-old explained this is based on the clubs' recruitment policies, which are designed around signing the type of players needed to fit into the respective systems of Jurgen Klopp and Pep Guardiola.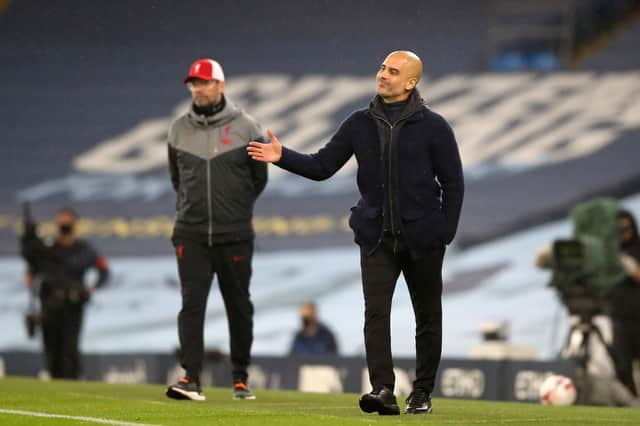 In fact, so impressed has Rangnick been by the league's preeminent sides, he revealed he has instructed the United board to follow a similar process after they appoint a new manager.
"Both the teams of Man City and Liverpool… I also watched Liverpool today and they were not outstanding, they had problems finding their rhythm, but in the end they still won 2-0," the former RB Leipzig manager told reporters in Saturday's post-match press conference.
"But those two teams have been built together over a period of five or six years. All of them under the premises of how the coaches want to play. We spoke about this in yesterday [Friday's] press conference, this is what has to happen.
"That far I can go right now, and I told the board already that this is what has to happen whenever the new manager [situation] is clear. It has to be congruent to how the manager wants to play and what kind of players we need for that.
"Then again, we come back to DNA, physicality, speed and what we need. This team does not lack technical players, but I think we could do with more physicality."