Ralf Rangnick has given a brutally honest assessment of Manchester United's current situation following their 4-0 defeat to rivals Liverpool on Tuesday evening.
The German, who has been in interim charge of the Red Devils since December, admitted his side's performance was 'embarrassing'.
United's defeat has left them sixth in the Premier League, three points behind fourth-place Tottenham Hotspur and level with Arsenal, who sit fifth.
"It is embarrassing, it is disappointing, maybe even humiliating," Rangnick told BBC Match of the Day.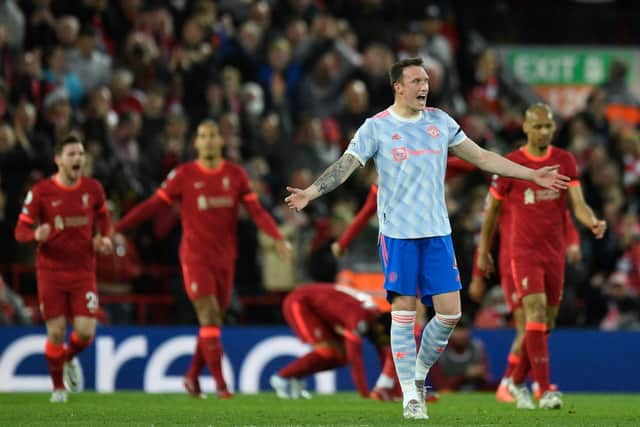 "We have to accept they [Liverpool] are six years ahead of us now.
"When Jurgen Klopp came they changed at the club and lifted not just the team but the club and city to a new level. That is what needs to happen with us in the next transfer windows."
Turning his attention to the summer and future of the Red Devils, Rangnick, who is expected to take up a consultancy role with United at the end of the season, knows a rebuild is needed at Old Trafford if the club want to be successful again.
He added: "There will be a rebuild for sure, that was obvious in the first three or four weeks for me.
"For us it is extremely embarrassing as a coaching staff to sit here and have a press conference like this. We just have to admit they are better than us."
Rangnick replaced Ole Gunnar Solskjaer at the Red Devils and has overseen 24 games so far.
The German has guided United to 10 wins in all competitions, drawing eight and losing six - giving him a points average of 1.58 points per game.
Erik ten Hag is expected to be appointed as the club's next permanent manager with an announcement in 'the coming days' - according to the Guardian.
The Dutchman, who is currently in charge of Ajax, has two Eredivisie titles, two Dutch Cups and a Johan Cruyff Shield on his CV with the Amsterdam club.