Paul Pogba's future at Manchester United remains uncertain, with the midfield now entering the final six months of his contract.
The 28-year-old signed a six-year deal when he returned to Old Trafford from Juventus in 2016 in a deal worth £89million, but could leave for free at the end of the current season.
While the French midfielder is currently recovering from injury and aiming to help Ralf Rangnick's side climb the Premier League in the short-term, there has been no shortage of speculation over his long-term future.
ManchesterWorld has taken a look at the current state of play with Pogba, his contract, and what may come next…
The contract rules at play
With Pogba now in the final six months of his contract, he is able to sign a pre-contract agreement with another club should he so desire.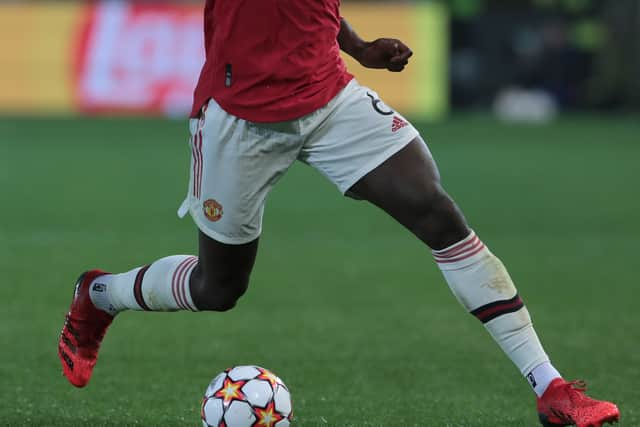 The landmark Bosman ruling of 1995 gave licence to players and their representatives to line up a move at the end of their contracts, provided there is less than half a year remaining on the deal.
Manchester United's current stance
United are yet to offer fresh terms to Pogba, despite claims earlier this year that a new £500,000-a-week offer was on the table.
Speaking to the Daily Mail, the midfielder's spokesperson said: "To clarify media reports, Paul has not been offered a new contract in recent months.
"Paul is fully focused on his recovery from injury with the aim of helping the team as soon as possible."
The current narrative from both player and club - publicly, at least - is that the French international is focused on overcoming his hamstring injury rather than his future.
Pogba is yet to feature under new boss Rangnick, who has already sent the midfielder a clear message over his future amid the contract uncertainty.
"I wouldn't say he is not worth keeping but players need to want to stay and play for the club," the German said recently.
"If a player doesn't want to play for a club like Manchester United, even in the long-term, I don't think it makes sense to convince him to change his mind.
"This is such a massive club, with fantastic support, I don't think anyone at the club should try to convince a player to stay."
What has Pogba said on his future?
Pogba has been coy on his future in interviews, giving little indication as to his plans and ensuring his options remain open.
His response to questions over his contract situation in October was simply that he will 'see what happens' - amid reported interest from a number of other clubs.
Interest from across Europe
Pogba's agent Mino Raiola has fuelled speculation of a return to Juventus by saying there is a 'possibility' that the midfielder could return to the Italian side.
Sky Sports report that Real Madrid and Paris Saint-Germain are also keen on Pogba, but a January move looks unlikely for the playmaker, particularly given his injury situation.
There is an argument that United should have looked to cash-in during the summer window, but the Daily Mail claim there were no bids lodged for the No.6 during that period.
An outcome on his future, therefore, is unlikely to be forthcoming in the near future. Much like his long-mooted move to Old Trafford, his exit from the North-West is another saga set to run.