The Frenchman hasn't played since early November due to a hamstring injury, but interim manager Ralf Rangnick had said recently he hoped Pogba could be an option for the fourth-round meeting with Chris Wilder's men.
"I'm very much looking forward to having him available in two weeks' time after the international break, and I think he will be a serious candidate for the first XI," Ragnick said on 18 January, and Pogba's continued presence in training means there is a decent chance of him returning to the team.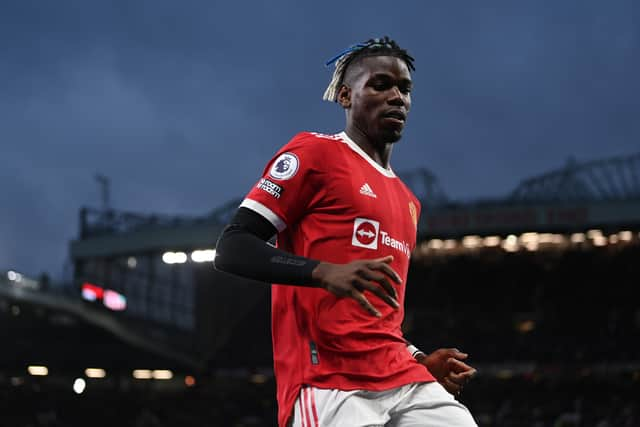 Another player captured during the latest session was Jadon Sancho. The winger missed the last two games prior to the international break due to a family bereavement, but, like Pogba, his inclusion in the club's training gallery indicates he will be an option for Friday night.
Tahith Chong was also pictured going through a workout at the club's Carrington training ground, although it's not clear whether that was part of the group or an individual session.
The youngster is still on loan at Championship side Birmingham City but hasn't featured since October due to a ruptured thigh tendon which required surgery.
Blues boss Lee Bowyer said last month that he expects Chong to return to the club in February at some point, and his inclusion in United's training will be a big boost to the former Newcastle United midfielder.
Bruno Fernandes, Juan Mata, Cristiano Ronaldo, Phil Jones, Raphael Varane, Nemanja Matic, Diogo Dalot, Marcus Rashford, Scott McTominay, Harry Maguire were pictured as part of the group, as were youngsters Alvaro Fernandez and Will Fish.