Paul Pogba has said he never felt the same level of 'love' from Manchester United fans as he is currently experiencing at Juventus.
The midfielder returned to the Italian side this summer six years on from leaving Turin to sign for United.
It was a spell that never really worked for the talented Frenchman, who struggled to maintain the consistently excellent levels at United that he has so often shown on the international stage.
Speaking in a recent interview, the 29-year-old implied he never felt a particularly close bond with the club's supporters.
"When I left [Juventus in 2016] they [the fans] were very grateful for the years together," he told GQ.
"I was young and they really always pushed me to the stadium, they were always behind me, I always felt the love of these fans, this is the truth. I have never heard such a great one, not even in Manchester."
Asked about his decision to sign for Juve this summer, Pogba said: "I like to think and say that it is my heart that made the choice. It was also perhaps the right time to come back here.
"The last three years in Manchester, also affected by injuries, have not gone as I wanted, it is no mystery. I thought that if we added to this the fact that Juve have also arrived for two years in which they did not win the Scudetto, it was a good challenge for both of us.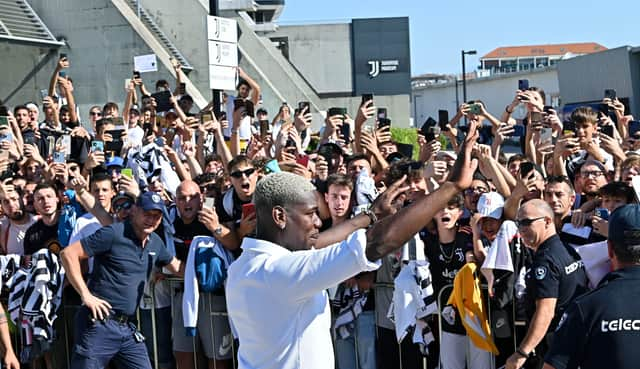 "And maybe it was the right time to meet again and try to take back the place that belongs to us, to me and to Juve. And above all to win again."
Pogba also explained that his relationship with Juve manager Massimiliano Allegri played a big role in him deciding to return to Turin.
"I have always had a very strong relationship with the coach," he said. "Nice, honest. He knows me and always pushed me when we were here together. Even when I was in Manchester we kept in touch and talked a lot."