Opinion: Manchester United demonstrated their two best qualities in West Ham win
The Red Devils again came from behind on the road to take three points, in what's become a default away performance.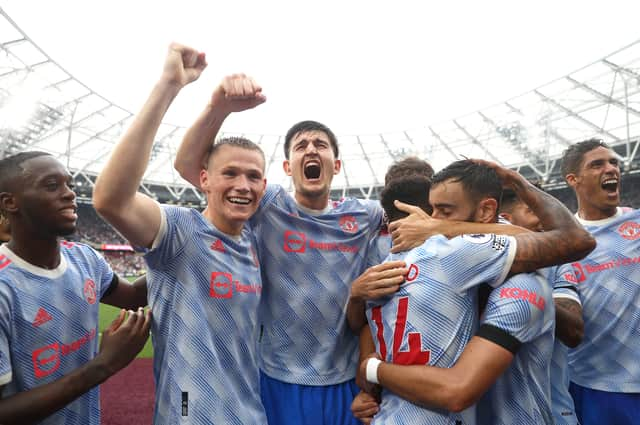 As the clock ticked into the fifth minute of injury-time, the ball was placed on the spot and over 50,000 people collectively held their breath as the experienced English midfielder strode up to take the penalty.
Yet unlike Mark Noble on Sunday, on this early October afternoon in 2019, James Milner slotted the spot-kick home to secure a vital result for his side. It was a goal that ensured Liverpool extended their perfect start to the season, with the 2-1 win over Leicester City making it eight straight wins.
That result bolstered their resolve and self-belief and within 24 hours Manchester City had again dropped points, putting Liverpool eight clear at the top of the table. Of course, they ultimately finished 18 points ahead of the Blues, and wrestled the Premier League crown from Pep Guardiola's grasp.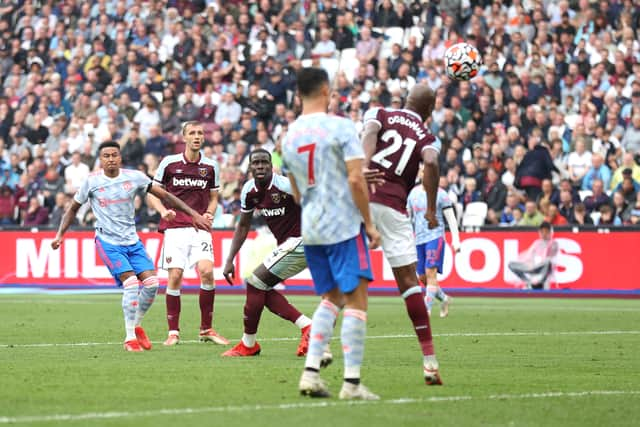 It's not an exaggeration to say early results can shape title-winning seasons. Last term, a goalless draw against West Bromwich Albion meant Guardiola reassessed his tactics after 13 games, and from there they never looked back. Three years prior, Raheem Sterling's 97th-minute winner at the Vitality provided City with the momentum needed to embark on an 18-match winning streak, while in 2016/17, consecutive losses to Arsenal and Liverpool encouraged Antonio Conte to switch to his hugely successful 3-4-3 shape.
You get the point anyway, early results matter, which is why Manchester United's win at the London Stadium could prove so significant in the fullness of time.
De Gea's delight again for United
That's not to overreact - the last time I covered United away from home I was writing about how early season slip-ups had repeatedly cost Ole Gunnar Solskjaer over the years, but quite a bit seems to have changed at Old Trafford since then.
Last summer, many thought David De Gea and Jesse Lingard would no longer be United players once the transfer window concluded, let alone playing starring roles for the Red Devils. And that's exactly what they did at the London Stadium on Sunday, as the latter provided an 89th-minute winner, before the Spanish goalkeeper pulled off an injury-time save to keep out Mark Noble's penalty.
De Gea is completely unrecognisable from the stuttering, nervous figure we've seen between the sticks for United in recent years. Something seems to have reset for the No.1, who again looks close to the figure who was widely considered the world's best during Jose Mourinho's spell at Old Trafford.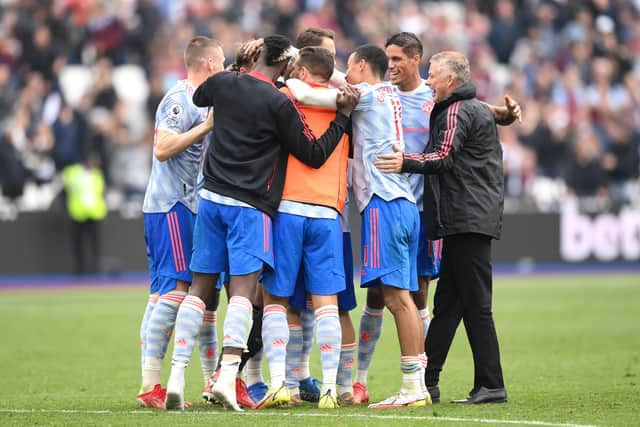 The 30-year-old does not like competition and is much more comfortable with a role as the undisputed first choice. In fact, ManchesterWorld knows De Gea took umbrage with some of United's in-house media coverage of his battle for a starting berth with Dean Henderson last season. But that's a contest which, for now at least, is very much settled, as Henderson's continued recovery from Covid-19 has actually seen him slip to third in the pecking order behind Tom Heaton. Yet regardless of the circumstances behind it, De Gea is again producing match-saving stops for his club.
Lingard lights up London again
Speaking of match-changing moments, Jesse Lingard has had two of them this week. The first is one he won't remember fondly, as a misplaced pass cost his boyhood club a vital point in Switzerland on Tuesday. But five days later he more than made up for that error. It seemed almost inevitable Lingard would pop up with a winner against the Hammers, a club he spent the second half of last season on loan with.
It's easy to forget just how low his stock had fallen before that temporary switch to West Ham, but he's returned an invigorated figure. That's four goals this season for club and country for Lingard in just 159 minutes of football, which works out as a goal every 40 minutes.
It is remarkable just how impressive the England international can perform when questioned or criticised - we saw it last season at the Hammers and are again witnessing it this term. The issue for Lingard is repeating this sort of form when the spotlight isn't shining so brightly upon him. It's also what will determine how much game time he'll get in this star-studded United squad.
That offensive quality and ability to provide moments of magic is the other admirable quality the Red Devils demonstrated on Sunday. As well as De Gea and Lingard, Bruno Fernandes and Cristiano Ronaldo provided them in the first half against West Ham - much as they did on Tuesday, and will continue to do throughout the season - and United are unquestionably a club that can never be discounted from making a dramatic comeback.
In fact, the win over David Moyes's side is almost becoming a typical away day for the club, as they come from behind to grab three points. At this stage, it's almost ludicrous how often they've overturned a deficit and come away with three points - this is actually the second season in a row it's happened at the London Stadium.
It's the one real issue which still surrounds this United team and Solskjaer's default offensive mantra seems to be: 'bail us out again please, lads'. Yet while match winners keep rising to the occasion, the trains back to Manchester Piccadilly will continue to be packed with elated Red Devils.
On the other hand, United did look relatively secure at the back on Sunday. While not quite as reliable on the ball as usual, the visitors' backline proved tough to break down, with Harry Maguire putting in another impressive display. Even West Ham's goal came from a deflection, and the team will only continue to look more solid with the return of Scott McTominay.
A pulsating title battle again?
The 2-1 victory leaves United tied with Liverpool and Chelsea at the summit of the Premier League table, three points clear of Pep Guardioa's men.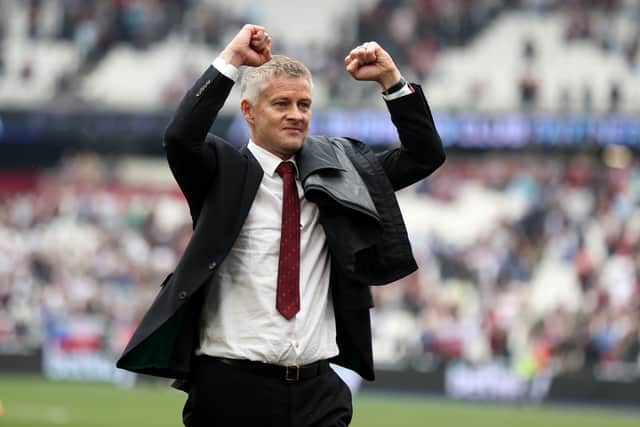 It's too early to seriously look at the league positions, yet as Solskjaer repeatedly says, you can't win the league in the autumn, but you can lose it. That's something, after five games, United haven't done and, while there's plenty of football to be played still, those at Old Trafford should take heart from a 13-point haul after five games.
Next up in the league it's Aston Villa, who were impressive against Everton this weekend, and with at least one of Chelsea and City set to drop points when they meet at Stamford Bridge next Saturday, the Red Devils may further strengthen their blossoming title hopes.
With three sides level at the top and the champions sniffing eagerly behind, we could be in for a pulsating title race, one that may truly involve United for the first time since 2013. And when the points are tallied up at the end, how crucial will Sunday's outing in the capital prove to be?