Ole Gunnar Solskjaer: the key challenges he faces in the next month at Man Utd
The Red Devils face a huge three weeks, a spell which could have significant implications for the Norwegian's future.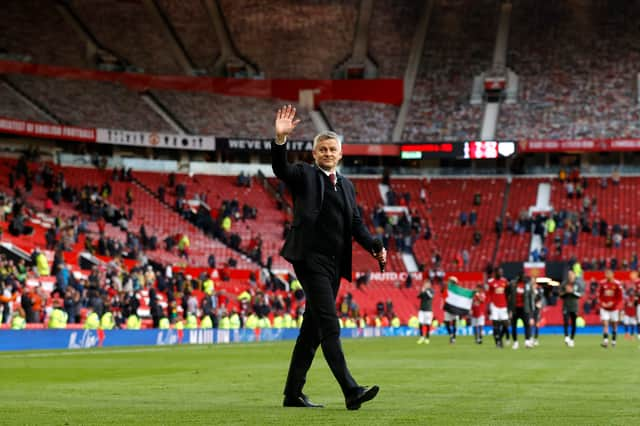 After a two-week international break, Manchester United returned to Premier League action on Saturday with a crushing 4-2 defeat at Leicester City.
After a disappointing opening to the new season, the pressure is once more stacked firmly on Ole Gunnar Solskjaer, and the three-week spell, which began on Saturday, could have a significant impact on his future as United manager.
That's not to suggest he's entering the latest-chance saloon - far from it, in fact, and Solskjaer has this remarkable ability to turn the tide just as he seems in danger of metaphorically capsizing.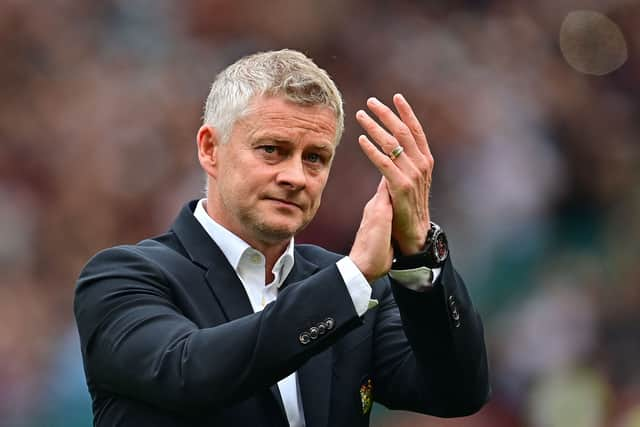 But should he struggle through the next cluster of fixtures in a similar vein to how United have started this season, Solskjaer can expect to be under more scrutiny than he's ever faced during his managerial tenure at Old Trafford. And that really is saying something!
Who do United play in their next five matches?
The Red Devils next host Liverpool in the league, before travelling to Tottenham Hotspur and then ending with the Manchester derby, which precedes a third international break of the season.
The significance of games against Liverpool and Manchester City need no explanation, while dropping more points in that three-game period will have a dire impact on their title aspirations.
Then there's the small matter of the Champions League, where progression to the knockout rounds has never been more important given the financial landscape of football as the game continues its post-lockdown recovery.
United face Italian side Atalanta home and away before the derby on 6 November and that double header will go a long way to determining their fate in Europe's top competition this season.
Despite United's slow start to the competition, they still have a great chance of qualifying and trail group leaders Atalanta by just a single point after two games.
Why has the pressure ramped up?
The big issue this season has been the performances which, are hugely concerning for supporters.
From 11 games in all competitions, the Red Devils have only really played well once - that was in the season opener against Leeds United. Since then, they lost to Young Boys, Aston Villa and Leicester, and dropped points to Southampton and Everton.
There are also more than a few question marks surrounding Solskjaer's tactics, like the strange 5-3-1 formation deployed after going down to 10 men against Young Boys and the decision to start an clearly unfit Harry Maguire on Saturday, while there's still a sense that Solskjaer too often relies on Bruno Fernandes and Cristiano Ronaldo to bail him out of tight spots.
Pressure has also increased after he decided to bench Ronaldo during the Everton draw, and his use of Donny van de Beek and Jesse Lingard have come under the spotlight. That's not to mention Raphael Varane is expected to miss most, if not all, of the upcoming three-week spell, following on from a run of just one clean sheet in the last 19 games.
Solskjaer needs to maintain a title fight this season and win a trophy, but United were eliminated from the League Cup at the first time of asking last month, when West Ham United beat them 1-0 at Old Trafford.
The Hammers, along with Leicester, represent arguably the sternest test United have faced in the league so far, which makes it even more concerning they trail Chelsea, Liverpool and Manchester City in the table, all of whom have already faced each other and taken points off their fellow title rivals.
We've been here before
Rightly, the worry for supporters will be how Solskjaer can overcome the current top three when he can't find a way past Leicester, Everton, Villa or Southampton.
Yet oddly, it's against the league's best sides where Solskjaer has previously managed to find results and reversed alarming slumps in form. We looked at this two weeks ago and on four previous occasions he's faced severe pressure, the Norwegian has pulled out huge results against City and Spurs (December 2019), Chelsea and City (February/March 2020), Everton (November 2020) and City again (March 2021). In fact, only Jurgen Klopp and Jose Mourinho have beaten Pep Guardiola more times than Solskjaer.
Even last season, United's worst performances tended to come against the division's lower ranking sides, with Crystal Palace, Sheffield United, West Bromwich Albion and Fulham all taking points off the Red Devils in 2020/21.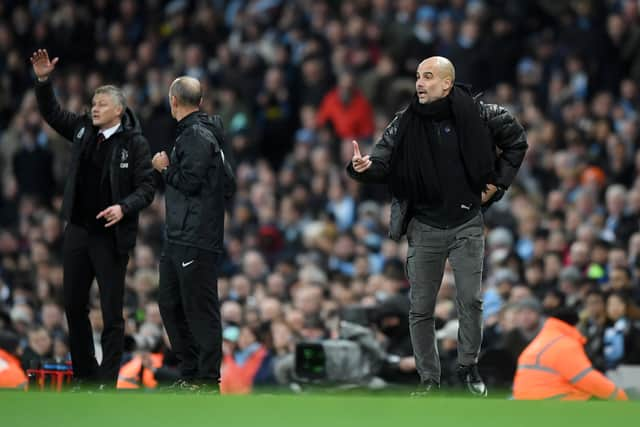 Is this time different?
While Solskjaer has repeatedly outlived perilous spells since taking charge, there's an undeniable added layer of frustration this season among the club's supporters.
In previous campaigns, the United manager has had genuine excuses why the team haven't always performed to their best. Whether it was inheriting Mourinho's team, shifting the squad's culture and ethos, not being backed in the transfer market or still trying to implement his ideas, there have been bona-fide reasons why the Red Devils have underperformed in the past.
But it's hard to make such a case now. After nearly three years in the job, the time for Solskjaer to have assembled a trophy-winning side has arrived. He's been backed in the market and there's no denying this is 'his' squad.
So when results and performances aren't materialising, there's unquestionably less sympathy for the hero of '99.
Is Solskjaer really under threat of losing his job?
It's unlikely, even with an awful set of results, that we'd see a managerial change at Old Trafford in the next month.
Clearly, Solskjaer hasn't been appointed as a short-term solution. He's become pivotal in the club's strategy, transfer dealings and youth production. The former Cardiff City boss also signed a new long-term contract in the summer and remains hugely popular with match-going fans.
Yet, should performances continue to be so average, then serious questions will be asked about his tenure. It may take a catastrophic collapse for Solskjaer to get the chop, but failing to mount a title fight and dropping out of the Champions League would be construed as huge underachievements. The shoots of both scenarios could occur in the next three weeks should United face another run of poor results.
For now, it seems unlikely Solskjaer is nearing the end, but six more underwhelming performances would drastically change that sentiment, and serious questions might have to be asked about his ability to lead the team.
Make no mistake about it, Solskjaer's next three weeks could prove his most pivotal period since taking the reigns at Old Trafford.