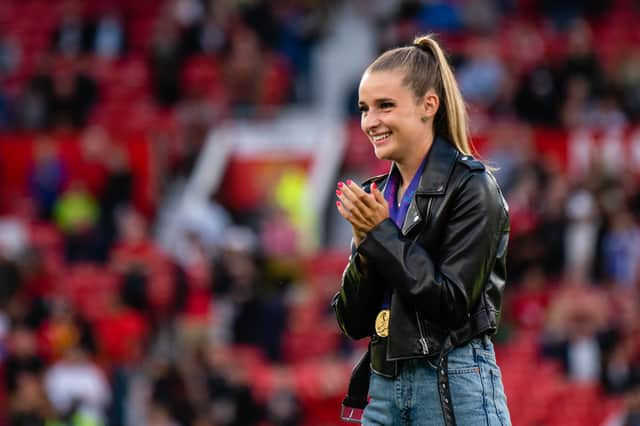 The Tyldesley-born attacker scored a memorable chipped goal in the Lionesses' 2-1 European Championship final win over Germany in July.
When referee Kateryna Monzul blew the final whistle on the Wembley contest, she not only brought to a close a historic month for the England team - but she also marked the beginning of a new chapter in the lives of all Sarina Wiegman's players.
Throughout the course of the tournament, the Lionesses shot to super-stardom as interest in the national team gathered pace, culminating in a 17.4 million television audience for the game which sealed England's first ever major tournament victory.
The win has done wonder for the sport - but it's also had an effect on the personal lives of the players who made it happen.
"We knew that things were going to change, but I don't think we knew how much," Toone told Sky Sports.
"I got paparazzi'd eating a pasty, I got paparazzi'd on holiday - those things are really different and something that we're really not used to in women's football."
"Now a lot more people recognise you when you walking down the street - I think that's part and parcel of football, and that's what we wanted.
"We wanted to grow the women's game and give it the recognition it deserves."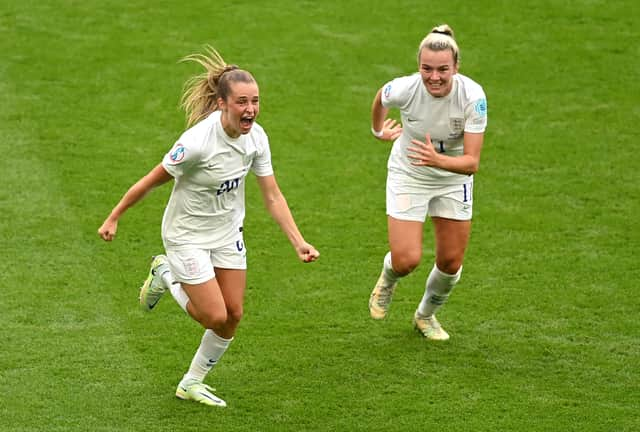 With the glory of the summer behind her, girlhood Manchester United fan Toone has been playing a key role in the Reds' storming start to the Women's Super League season.
Marc Skinner's side have scored six goals en route to comfortable wins over West Ham United and Reading which leave them second in the rankings.
Toone has been named in Wiegman's 24-player squad to play friendlies against the United States and the Czech Republic.
As preparations for next year's World up begin to ramp up, Toone is hungry for success.
"I am still so young, and there's so much more that I want to achieve," she said.
"But it's amazing that I've won the Euros at 22 years old, and it's really exciting to see what else as a team we can do and achieve and me personally, as well.
"I've still got loads more growing to do as a player and a person.