Man Utd team news: Will Solskjaer stick with three at the back against Atalanta?
The Red Devils boss was asked that very question during Monday's press conference.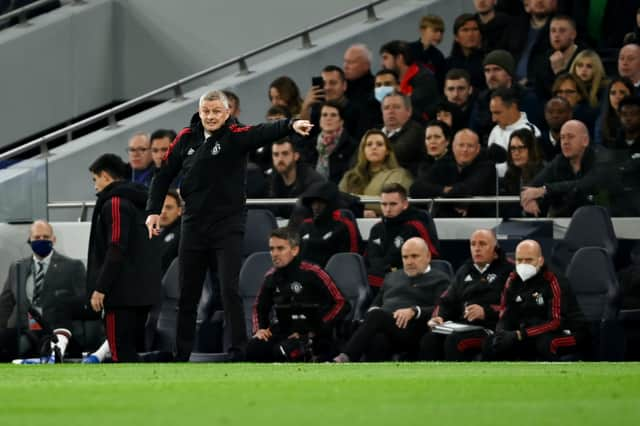 United have mainly operated with a 4-2-3-1 shape this season, but Solskjaer opted to deploy a 3-5-2 formation against Tottenham Hotspur at the weekend and it worked superbly, as the visitors emerged from North London with a 3-0 victory.
As a result, Solskjaer now has a tactical dilemma ahead of the trip to Bergamo, and must decide whether to stick with the shape that serve him so well at the weekend.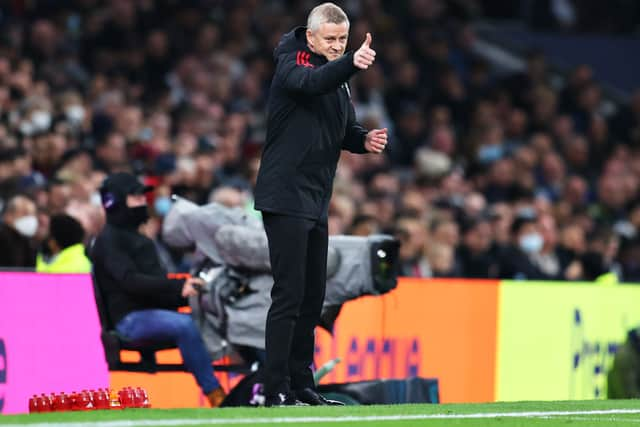 However, he was giving little away during Monday's pre-match press conference.
"I cannot give you the game plan or the tactics, of course," the Norwegian said via video link. "But we have a squad to play in many different ways.
"You can put any tactic out or system out, it's the players within it and it's how they execute the roles. That was the difference on Saturday, the quality of what we did was more important than the system we played."
Individuals key, not formations
United's players put in arguably their best team performance of the season so far on Saturday, and it's that Solskjaer claims will decide the outcome of the clash with Atalanta, not formations.
"As I said, we have got players to play many different systems: back three, back four, back five, whatever you want to call it," he told reporters on Monday.
"We've got widemen and wingers who can 4-3-3, 4-2-3-1. We looked at the Tottenham game and we felt that to get more control in that game we played that system and it worked. What we'll do tomorrow night, I can't say of course.
"The execution within the role is more important than the system. The quality of the pass from Bruno [Fernandes] to Cristiano [Ronaldo] for the first goal - if that's 4-2-3-1 or 3-5-2, that's just individual brilliance. But we were solid and we were very happy with the defending and the aggression in the team. But the reaction was more important than [how] the individual reactions within the roles."
Fernandes's view
Fernandes also joined Solskjaer for the pre-match briefing and was asked what's it like providing service for a strike force as lethal as Cristiano Ronaldo and Edinson Cavani, who both started and scored in the win over Spurs.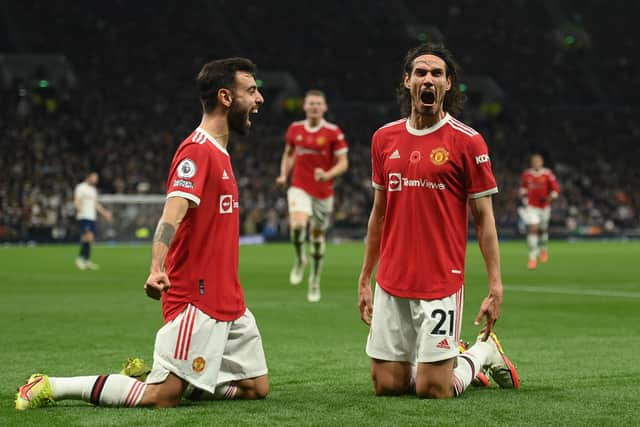 But the No.18 stated that United's depth of quality in attacking areas makes his role much easier.
"Honestly, in the team we have such good quality. Not only Edi and Cristiano, of course they score and take a big part of Saturday," he said. "But honestly, I think with the quality we have in the team, it is really easy for me to play behind any striker we have.
"All of them are basically different, but all of them can score goals and from any position on the pitch. I'm really happy for the strikers I have: Edi, Cristiano, Rashy [Marcus Rashford], Mason [Greenwood], Anthony [Martial], Jadon [Sancho], Juan [Mata] who can play there, Amad. We have many talents on this team.
"For me, it doesn't matter who plays there, I know the quality will be higher and I know I am just there to serve them and try to make them happy."
Derby won't influence team selection
As Fernandes explained, Solskjaer is spoilt for choice up front, something he'll be relieved of with such a busy schedule.
United face local rivals Manchester City on Saturday in the Premier League, but Solskjaer claimed this wouldn't have an impact on which XI he'll select on Tuesday, although he did admit there had been a few 'twinges' in training on Monday morning.
"I think that you just have to look at the next game and make sure you get a result in that one," said the former Red Devils forward. "Of course, we're in a decent position after winning our home games, but you need a result away from home as well, to go through in the Champions League.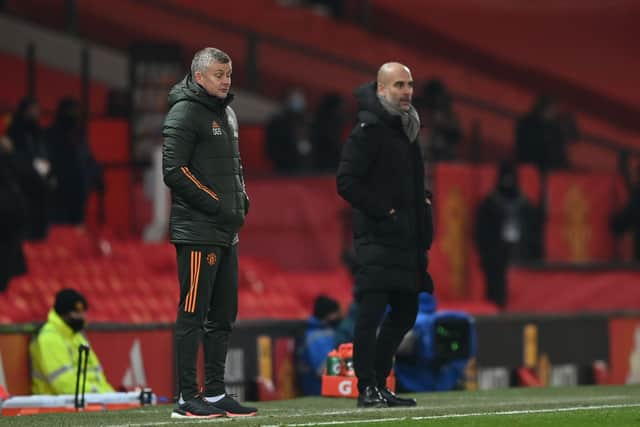 "All eyes and all focus is just on this one; then you look forward to the next one after that. We haven't been thinking about that at all. We know this is going to be a difficult game. We saw last time how close they were to getting a 3-1 goal, but David [De Gea] pulled two great saves out and we managed to turn it around.
"Everyone is focused and of course we've worked on recovering since Saturday night. The turnaround is quick, but let's see who we can choose from."