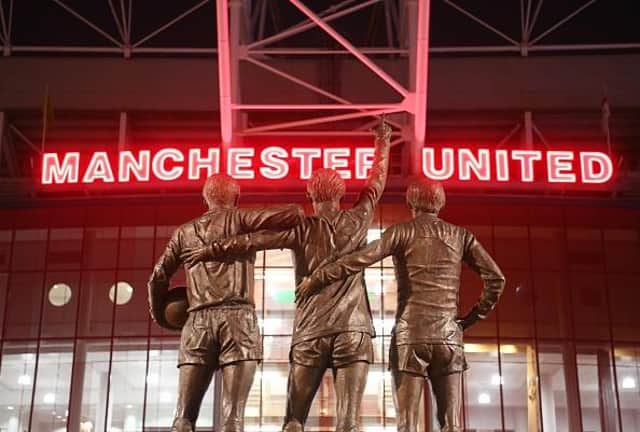 Potential Manchester United buyer Sir Jim Ratcliffe will receive a presentation on the sale process at Old Trafford on Friday.
Sir Jim is known as the richest man in the UK and is one of the two frontrunners launching bids to buy the prestigious club from The Glazers - his competition comes from Qatari Sheikh Jassim bin Hamad Al Thani.
United staff have been detailing the purchase process to prospective buyers over the past week. Sheikh Jassim and representatives are due at Old Trafford on Thursday before Sir Jim arrives on Friday.
The BBC reports that these meetings are normally attended by the legal and financial teams of buyers but it is normal practice that Sir Jim would also be present and he does intend to be.
Sir Jim Ratcliffe to fly to Old Trafford from Nice
The billionaire is expected to be at Nice's Europa Conference League last-16 meeting with Sheriff Tiraspol on Thursday night.Sir Jim owns the French side who are bidding to reach the quarter-finals of a European competition for the first time since 1960. He will travel back to the UK following the match.
Last month, the business tycoon chose to watch the French club play against Monaco instead of travelling to Old Trafford to take in the Carabao Cup final.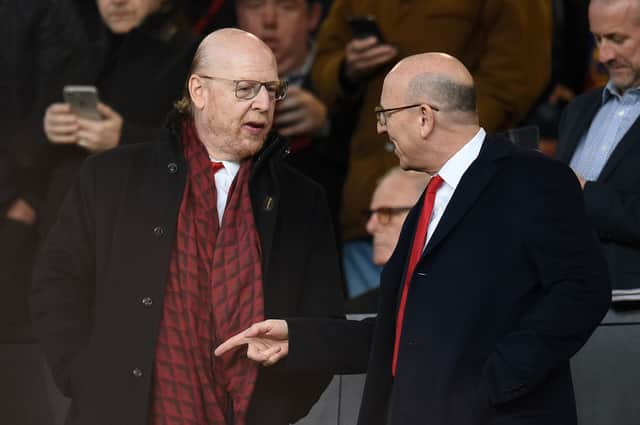 As well as the presentation meeting, it is understood that potential buyers have visited United training ground Carrington.
Sir Jim is believed to be bidding for the full 69% of the club owned by the Glazer family while Sheikh Jassim wants 100% of Manchester United and has promised to wipe all of the club's debt.
Who is Sir Jim Ratcliffe?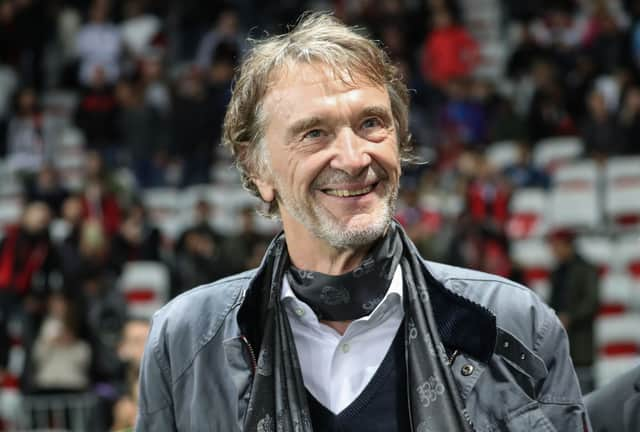 Sir Jim is the CEO of the INEOS chemicals group, which he founded in 1998 and is estimated to have a turnover of over £53 billion. Despite his wealth, the businessman is known to keep himself to himself and shy away from unnecessary media attention.
Sir Jim was born in Failsworth, Greater Manchester and began in humble beginnings. His mother was an accounts officer worker and his dad a joiner, who lived with Jim in a council house until he was 10.
The potential buyer was rumoured to be interested in purchasing Chelsea last year but is said to be a lifelong United fan.
Sir Jim faces stiff competition from the Qatari family who owns an almost limitless amount of wealth that includes homes across the globe and numerous mega businesses.
Man Utd fans have 'deep concern' of Qatari bidders
Fans have shared concerns over potential Qatari ownership given the country's atrocious human rights records. LGBTQ+ supporter group The Rainbow Devils said: "Rainbow Devils believe any bidder seeking to buy Manchester United must commit to making football a sport for everyone, including LGBTQ+ supporters, players and staff.
"We therefore have deep concern over some of the bids that are being made. We are watching the current process closely with this in mind."
Qatar records some of the most controversial human rights policies in the world, with homosexuality punishable with up to seven years imprisonment.
In October 2022, Human Rights Watch published findings ahead of the World Cup which suggested that security forces had been arresting LGBTQ+ people and subjecting them to ill-treatment in detention.
It was claimed that the prisoners were kept in an underground prison where they were verbally harassed and endured physical abuse including slapping, kicking and punching until they bled. Further reports suggested that Qatari police used gay dating apps to entrap men and subject them to sexual and physical violence before arresting them.
In Qatar, migrant workers and women also struggle for equality with freedom of expression controlled by authorities.
Amnesty International summarises: "Despite government reforms, migrant workers continued to face labour abuses and struggled to change jobs freely. Curtailment of freedom of expression increased in the run-up to FIFA World Cup 2022. Women and LGBTI people continued to face discrimination in law and practice."