Man Utd news: United boss on squad rotation, keeping Alessia Russo and expectation
Manchester United head coach Marc Skinner spoke to the press about what it will take to keep Alessia Russo at the club, squad rotation and his response to last weekend's draw with Everton of the game with Tottenham Hotspur.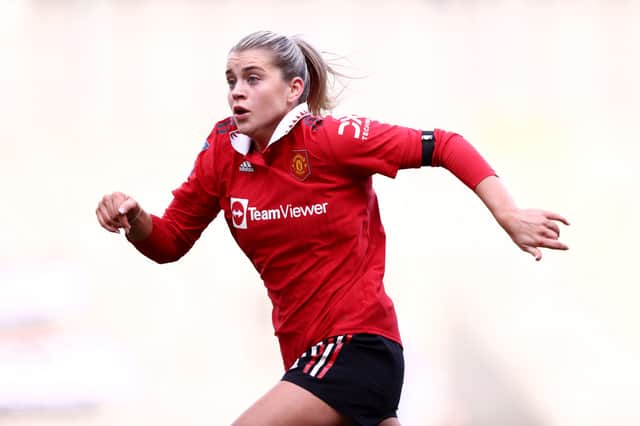 Manchester United endured a frustratiing weekend at Leigh Sports Village last week as they failed to find the net in a 0-0 draw with Everton.
Couple with Chelsea's 3-2 win over Tottenham Hotspur, it saw the Red Devils drop to second place in the Women's Super League and fall two points behind the reigning champions.
Ahead of a big weekend clash with Tottenham Hotspur, Skinner discussed the balance of expectations, critcism of squad rotation and what he believes will keep star striker Alessia Russo beyond the end of the season.
On the future of Alessia Russo and if trophies would increase her changes of staying
"I think it would help. Regardless we are working behind the scenes for Alessia to stay anyway. She's part of our future and part of what we see when we're winning silverware. We see her in there.
"The realities, and we know this, that once you win the door is open to the world. From a player's perspective, I'd be really excited by the prospect of trying to come to Manchester United with what we are trying to do and how we do it. We're not just trying to win, we're trying to win with style - if I was a player around the world, I'd be excited with the potential of Manchester United and wanting to join what we are trying to achieve."
On balancing expectation of winning titles and trophies with the club only being formed in 2018
"I think it is a unique situation and when something is unique you can't always explain it until after you have experienced it for a while. Our fanbase is the best. We were priviledged to be part of the Munich memorial the other day at the ground. A couple of poems were read out and some songs were sung and you can feel the passion of the fans.
"They are singing with no music, but they are together and collected. They are passionate about loving their club and you are responsible for that and if our players dip below the standards then our fans will tell us but when we need them, they are there for us. It is that type of relationship where we have to earn out stripes. We are unique because we don't have a history in women's football to fall back on. We are creating experiences within the last few seasons. We need these to build on the success. You can see in our performances that we are growing, we are finding different ways of scoring, keeping more clean sheets than we ever have done.
On criticism of squad rotation following the 0-0 draw with Everton
"There wasn't any point in that game where I didn't think we were creating enough changes to win the game. I don't live in hope, so I don't want to put people on to hope we get something. We put them on in a calculated manner. I see the players each day, everyday, every minute of every day. We know when their form hits, we know when their form dips. We know when they come in, we know when they are ready to come in.
"We were unlocking the defence against Everton. They defended exceptionally well, sometimes you have to give credit to the opponent. I think when you are there watching the games, there are moments, you know when a player should go in. We aren't always going to reflect on a result and say we could have done this or we could have done that. We could have done everything, anything can happen in any minute of the game but the reality - and I will be very clear on this - we talk alot about the success of England in the summer and the success through - they hardly change anybody. They know exactly the game plan. For me, if we are not creating spaces or not getting the opportunity, absolutely we can then change it but in the last three games, we've created about 70 changes so just throwing a different personel in there doesn't mean you can find that solution."
On Maya Le Tissier's form and further inclusion in the England squad
"She is a unique individual. She has been playing in the league consistenly for a long time from a young age. She fits our age modelling of growth for the future. She's only 12 games in, she is learning lots. But we should have the best young players in the world here, we have some of them anyway.
"Part of our growth model is how we recruit. Once we achieve our targets, and we continue to work towards those, I would suggest every young player or young player that has aspirations will be looking at Manchester United as a place where they could potentially come and play football."