Man Utd legend Gary Neville riles UCAS as he slams 'prehistoric' A-level system
Watch more of our videos on Shots!
and live on Freeview channel 276
Visit Shots! now
Manchester United legend Gary Neville has called for a reform of the 'prehistoric' education system as students in the UK experience the biggest ever drop in A-Level results today.
The full-back, who is now a business tycoon with projects across property, hospitality, education, media and sport, believes the country should move away from exams and focus on coursework when giving out marks.
Neville, who has two daughters aged 13 and 14, spoke on BBC Breakfast as tens of thousands of students opened their A-Level results today. He said: "I have a different belief around exams. I don't believe you should work for 16 years at school and at college and it all depend on a two-hour assessment. I think its prehistoric.
"I honestly believe it needs ripping up. I think you should be judged over your body of work, there's an easy way to gain consistency in assessment through marking people's work and coursework. That does happen obviously at schools and at universities, part of your grading does come from your coursework, but I believe we need to move it all towards that.
"In 10 years' time no employer is going to look at your GCSE and A-Level results, they're going to look at your experience that you've had in the workplace.
"To get into the workplace in the first place, you may be judged upon what you've actually achieved in these results and I think what you should have is a career passport, a body of work that you should be able to be proud of and refer to your employers to look at. They're not going to look at an exam which is so robotic and methodical and out of date, I believe, in 2023."
This year top A-Level grades have dropped by 25% compared to last year and, despite being higher than pre-pandemc levels, have left thousands of students scrambling to land a university spot through clearing.
Exam watchdog Ofqual has dropped exam results on purpose after grades had spiralled when exams were cancelled and teacher assessments used during the pandemic.
UCAS has responded to Neville's criticism of the A-level process with Chief Executive Clare Marchant telling the BBC that surveys show young people 'see exams as the best method of external assessment' and added she had 'a difference of opinion' with the full-back.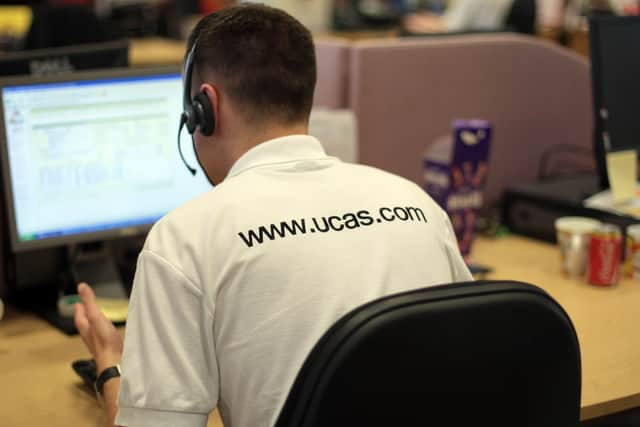 Neville is part of the Manchester United Class of 92 group which plan to open a new business school near the Lowry Hotel in Manchester which will serve 1,000 students. The Sky Sports pundit has made a name for himself with ambitious business ventures, earning a guest spot on the upcoming BBC series of Dragons Den as an investor.
When joining that show, Neville said: "I am excited to join the Dragons, and to meet the entrepreneurs brave enough to face us in the Den.
"I hope my personal journey shows that you can take the experiences you've had in one part of your career and use them to do something entirely different and make it a success.
"Business is all about managing people and managing yourself and I'm looking forward to sharing my experience to help the entrepreneurs we'll meet in the Den reach their potential."