Manchester United will heed a long-standing warning from former manager Sir Alex Ferguson in any pursuit of Tottenham Hotspur striker Harry Kane this summer.
Erik ten Hag has revitalised the Red Devils since the turn of the year but there are still questions over the club's options up front.
United are prioritising the acquisition of a striker in the transfer window this summer as Wout Weghorst's loan from Burnley expires and Anthony Martial is expected to seek new pastures.
Those departures would leave Marcus Rashford as the side's only recognised senior striker and the talisman is often preferred as an option on the flank rather than through the centre.
United have reportedly been courting Harry Kane from Spurs and the forward is entering the last year of his contract in North London next season. With Antonio Conte's side to finish the season without any silverware post-FA Cup and Champions League eliminations, it is thought Kane could be tempted away from the Tottenham Hotspur Stadium.
However, The Athletic reports that any United move for Kane is much more difficult than it may seem on paper. Not only do Spurs have no intention of selling their star man, but a warning from Sir Alex remains ever-present.
ESPN highlights how senior figures at the Manchester club are all too aware of difficulties when dealing with Spurs chairman Daniel Levy.
Levy is known as a tough negotiator who can run deals into the ground. Sir Alex and CEO David Gill had previously vowed never to work with the chairman after complications in the signing of Dimitar Berbatov in 2008.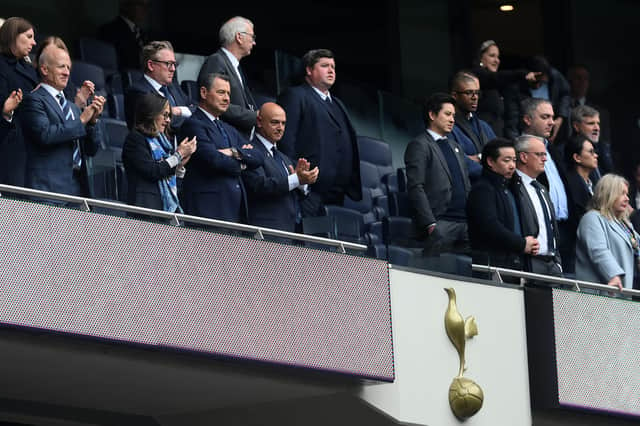 In his 2015 book Leading, the Scot didn't hold back with criticism over that £30 million deal. He said: "That whole experience was more painful than my hip replacement!
"You can't discuss both sides of the issue with Daniel. It's about him, and Tottenham, nothing more, which is no bad thing from his club's perspective."
Indeed, the club has stuck to that promise and not signed another player from Tottenham Hotspur since.