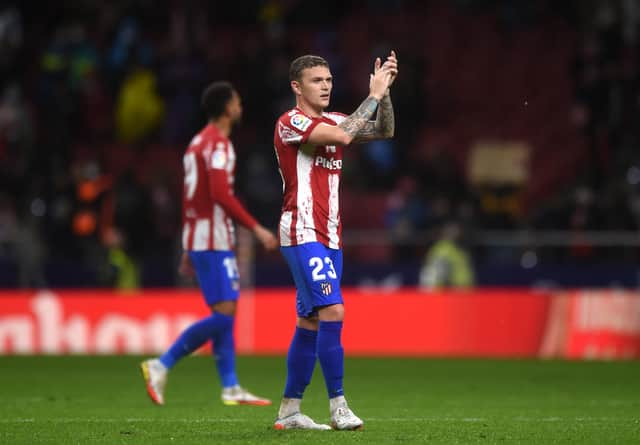 Manchester United manager Ole Gunnar Solskjaer is reportedly hopeful that the Red Devils can secure the signing of Kieran Trippier from Atletico Madrid in January, but any deal for the England full-back could be dependent on Diogo Dalot leaving Old Trafford.
Dalot has not been given much game time on his return to United this season, following a loan move to AC Milan last term, and he could soon return to Serie A on a permanent basis, with reports in Italy claiming Jose Mourinho wants to sign the young defender.
Gianluca Di Marzio, the Italian journalist, has reported that Dalot is now a 'specific request' of Jose Mourinho in the winter transfer market.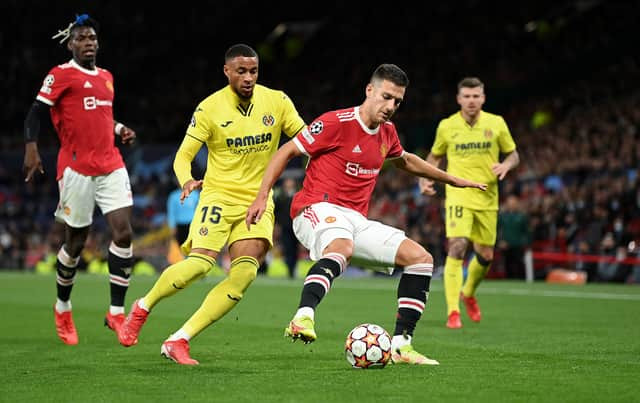 However, United would need to secure the signing of Trippier before any deal for Dalot could be given the 'green light' by the club, claims Di Marzio.
How has Trippier's spell with Atletico Madrid gone so far?
The former Tottenham Hotspur player has been with the Spanish side since 2019 and made 65 appearances for his club.
Trippier has proved to be a vital cog in Diego Simeone's machine due to his impressive work rate on the right winger of a 3-5-2 formation.
In the 2020/21 season, Trippier was suspended due to a gambling charge and Atletico Madrid found themselves slipping further down La Liga in his absence. However, when Trippier was allowed to return, Atletico quickly found themselves back on top of the league and eventually became 2020/21 La Liga Champions.
This season, however, Trippier has seen less successful, amid reports of him suffering from homesickness.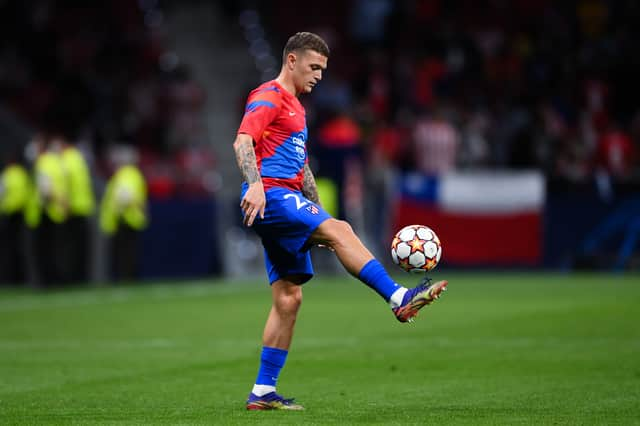 Trippier joined the 2021/22 campaign following England's Euro 2020 final defeat and it's been a disappointing start to the season.
Atletico Madrid currently sit fourth, four points behind the third-place Sevilla. Trippier's luck is also out after the right-back was ruled out for the remainder of the year due to a grade-three sprain in his left shoulder.
The injury occurred during his side's 3-3 draw with Valencia on Sunday 7 November and the severity of it has now confirmed Trippier's absence from the pitch until the new year.
The England international's contract is due to terminate with the Spanish side in the summer of 2023, meaning they could be willing to agree a deal with United and avoid the risk of losing him for free in 18 months.
Who else wants to sign Trippier?
United have long expressed interest in signing the defender, with rumours of a transfer circulating last summer, but they are not the only Premier League side to have their hopes set on the Atletico star.
According to football expert, Guillem Balague, Newcastle United have announced that Trippier has become a transfer target for the January window.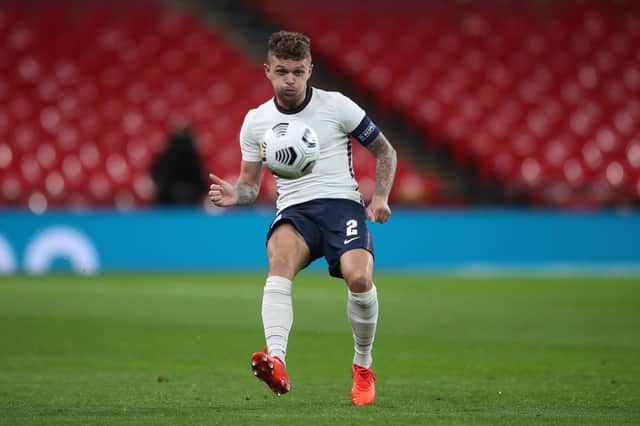 Speaking to BBC Radio 5 Live, Balague said "I hear from Atletico Madrid that Newcastle are really interested in getting Trippier and they have started negotiations with his people. I am not sure if they will get him or not."
What are the fans saying?
The response from supporters has been mixed on social media so far.
@shailednraGavin tweeted: "So we're getting a 31 year old right back, instead of developing our 22 year old Portuguese international RB or our 23 year old English RB. Mourinho >Ole for youth development. Fact."
@UtdSanzy simply said "PLEASE SIGN TRIPPIER".
@TeeeMUFC tweeted "Make it happen! Trippier will challenge AWB in no time."
@London_Paton :"Worst thing @ManUtd did in the summer was not signing Trippier time to replace @awbissaka."