The Red Devils beat Jurgen Klopp's side a couple of weeks ago in their last home game in a result that appears to have got their season on track.
They started the new campaign with back-to-back losses against Brighton and Hove Albion and Brentford before beating the Reds.
The team have since back up that result with two away wins on the spin against Southampton and Leicester City.
United return to Old Trafford now to take on an Arsenal side who have won all five of their matches this term and sit top of the Premier League table.
'Bring the energy'...
"From [Thursday] we quickly have to find the energy, that is a job for the players and their responsibility to do that well and to be ready for Sunday afternoon and when kick-off comes you have to be ready because I'm sure Arsenal will demand a big effort from us.
"If you want to succeed we need the same approach as against Liverpool. When we bring the energy on the pitch then it will go over to the stands and it will come back [to the players]."
In terms of injuries, the boss has said:
"It looks good. I don't think we have more injuries, we have some small [injury] complaints and we'll see how they recover.
"The next game is coming quick but that's what we have to do – recover from this game [against Leicester] and look forward quickly to the next game."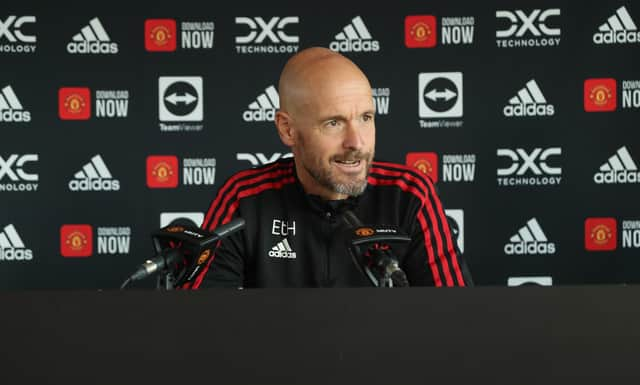 United go into the clash against the Gunners in confident after their three victories on the bounce but Mikel Arteta's men are flying at the moment.
Former Man City striker Gabriel Jesus has turned out to be a big signing for the London outfit and have already found the net on three occasions this season.