The transfer window continues to be a place of continual speculation as Ralf Rangnick has so far been unable to bring any new recruits to the club.
Reports on Wednesday suggest Rangnick is planning a tactical overhaul as players seem to be struggling to gel within his preferred formation.
Here's all the latest news round-up from Old Trafford this afternoon…
Will Rangnick continue with his preferred tactics despite flop in form?
Rangnick is planning an overall redressing of United's tactics after one win in four Premier League games, as he revealed in Tuesday's press conference.
Throughout his managerial career, Rangnick has preferred the 4-2-2-2 formation but is now hopeful that a 4-3-3 will help maximise the talents of Jadon Sancho.
Sancho has only scored twice since his arrival from Borussia Dortmund in the summer.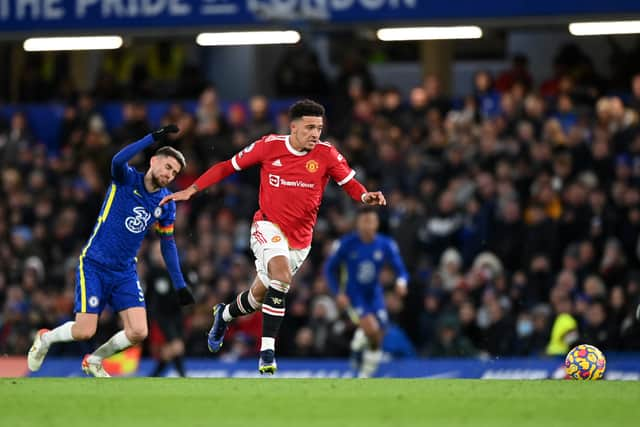 In announcing plans to use an alternative formation, Rangnick said: "We have now decided to play a 4-3-3 like we did against Aston Villa, with one holding six, two eights and three offensive players.
"It's clear in a 4-3-3 that (Sancho) is a player for either of the wing positions, either let or right, he can play both.
"Of course, in my opinion, this formation has to fit the players you have available. In the long term, it would be good to have one formation or one style of play."
Sancho, a former Manchester City academy player, excelled on the wings during his time with Dortmund and Rangnick is hopeful that a shift to the new formation will mean the England international is able to replicate those performances.
What will Pogba do on return for Manchester United?
Paul Pogba has returned to United after suffering a groin injury during international duty in November.
It is no secret that the French international has been linked with an exit from the Red Devils once his contract expires in the summer, but this will not deter Rangnick from using the 28-year-old.
The German manager declared Pogba will be determined to return to form for United, even if his ultimate desire is to secure a new deal elsewhere.
Pogba has not agreed a new contract with the club but has been linked with moves to Paris Saint-Germain and Real Madrid.
PSG have reportedly started talks about a summer switch but Rangnick is not concerned Pogba doesn't have his heart in the game.
When asked about Pogba in a press conference, Rangnick said: "I also played Nemanja Matic in the last games and his contract is also expiring. By the way, my contract as a manager is also expiring in the summer.
"So, for us, we have the same goal, we have the same ambition to be as successful as we can possibly be in the same next three or four months.
"For me, it's not a question if a player has an expiring contract. The question is how much does he still want to be a part of this group? (Pogba) wants to show the fans of Manchester United, the board, the whole world what kind of player he can be, and even if it's only showing up for a new contract elsewhere, I mean, he will be highly motivated to do that. Why should I not play him?"
When will Cristiano Ronaldo leave?
SunSport has reported that Cristiano Ronaldo is set to leave Old Trafford in the summer if United do not qualify for the Champions League.
Ronaldo's representatives and Richard Arnold are said to have had talks this week as Ronaldo is concerned with the way United are performing. The Red Devils sit in seventh and with their current form, a Champions League spot next season is increasingly in doubt.
Is Anthony Martial set to leave after all?
Just over a week after it was reported that Sevilla could no longer afford to steal Martial away from United, another club has reportedly expressed their desire for the 26-year-old.
According to the Italian news outlet Calciomercato, via Sport Witness, Serie A club Juventus are 'intensifying' their contacts with the player who has also reportedly given his 'total willingness' to move.
Juventus has reportedly described United's demands as 'excessive' and there is an added complication of the Italian club's own financial complications, but Martial has apparently 'given total willingness' to 'start again' in Turin.
Who is Rangnick after?
This week's edition of SportBild has reported that Amadou Haidara is Rangnick's current number one target. The Mali international plays for RB Leipzig, for whom Rangnick used to manage, but the German manager is likely to find himself stuck and restricted by the Old Trafford management.
United have told their interim manager to get rid of the 'expensive players' before bringing in any new faces.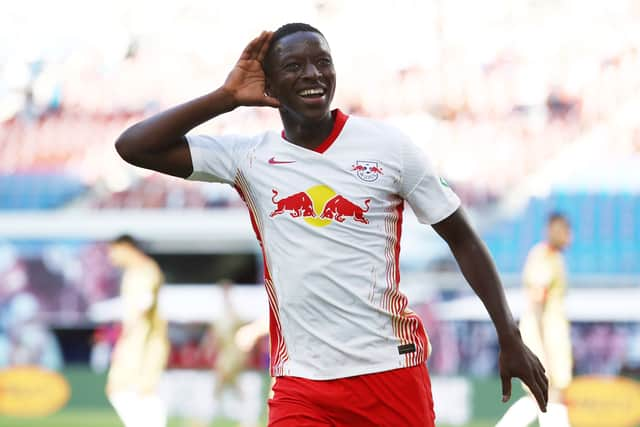 The coaches are also reportedly 'reluctant to convert the squad' as per the coaches' ideas.
While Haidara would provide more options for Rangnick, he would also likely infringe on Scott McTominay's opportunities to get forward.