The England international has expressed his desire to win trophies before he retires and a move away from the London Stadium could be the best way to do that.
Speaking on The Overlap podcast with ex-United star turned broadcaster, Gary Neville, the 23-year-old outlined his ambitions for the rest of his career.
"I have always said it, I don't want to have a career where I've not won anything," Rice said.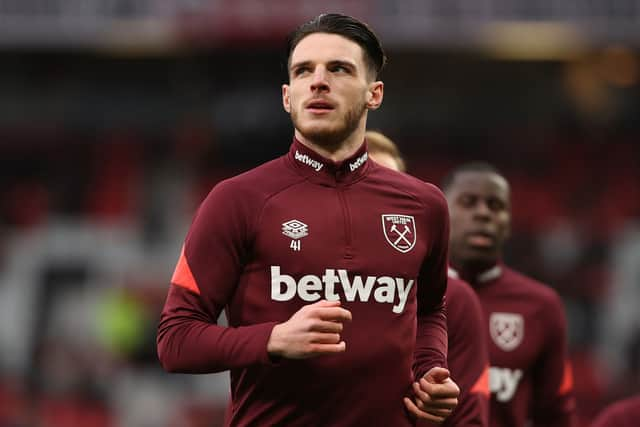 "Growing up as a kid I've seen all these top players win the trophies, win the Premier League, the Champions League.
"Me as a football fan and a player I want to win the best stuff, I want to win the Premier League, I want to lift that trophy, I want to win the Champions League, I want to win the FA Cups, League Cups, even with England, I want to win it all.
"If you haven't got that ambition as a footballer why are you playing? They are the best moments of your life winning those trophies.
"I have thought about it before, what would those days be like lifting that trophy? The day of it, the night out after. I definitely want to have those experiences of winning trophies and being the best I can be."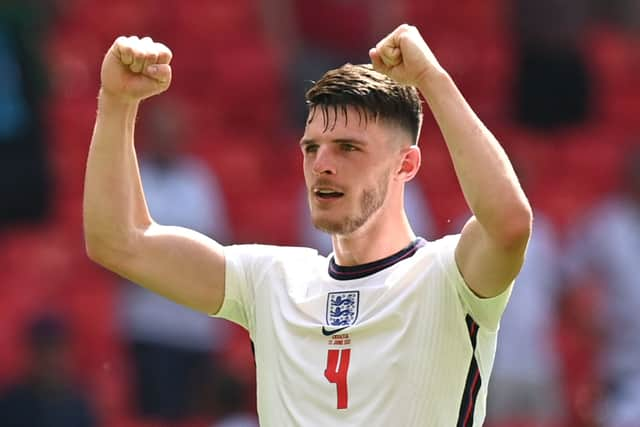 What's the background?
United have been linked with Rice for some time and luring him to Old Trafford this summer could end both the club's and his ambition to win silverware in the near future.
The Red Devils face competition for the midfielder with Chelsea and Manchester City also interested in him, according to reports.
When asked by Neville if the speculation around his future affects him, Rice called it 'just 'noise' and wants to remain focused with his current club.
"You constantly read stuff about myself, [Jarrod] Bowen, [Manuel] Lanzini," he said.
"If you're performing well and there are top clubs around there are always going to be people circling. But I never actually read too much into it or believe it until something happens.
"For me it is just noise and I have got to stay focused on what I have got to do at West Ham, which is perform week in, week out and be the best player because that's what I want to be."
The Hammers' No.41 has two more years left on his contract in the summer and is valued by manager David Moyes at 'well over £100m' as per the Evening Standard.