The pair were seen exchanging words near the dugout following an incident that saw Lisandro Martinez make the most of slight contact with Fabio Carvalho, with the former going down holding his back in the latter stages of the game.
This irritated Klopp as Martinez evidently was aiming to waste a few seconds as the match ticked nearer to the full-time whistle, with the Liverpool manager venting his frustrations to the match officials.
That's when Fernandes became involved, with he and Klopp having a heated conversation. Despite that, the German described the incident as 'harmless' and seemed to imply the United No.18 used the argument as a motivational technique on himself.
"It was not animated it was the most harmless conversation I ever had with a player, who is obviously as animated as me at times," said Klopp.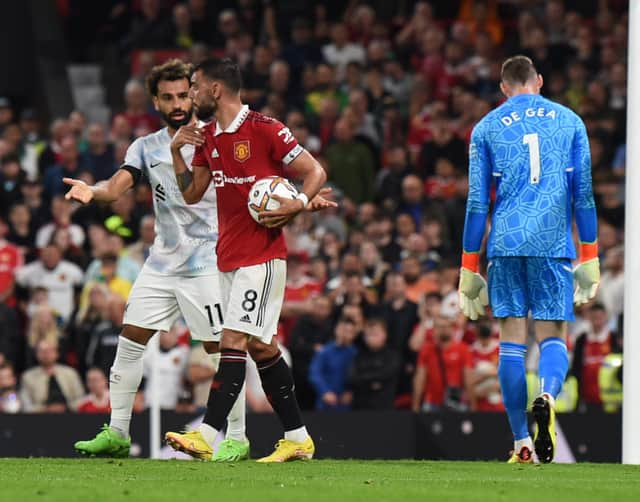 "It was the situation with the centre-half, Martinez, where we went down for an 'awful' tackle. It was obviously nothing, he made a bit of it, and then after he was talking to me and saying, 'you would do the same'.
"But it was all fine after the game, he told me he needs these kind of conversations. Ok, it's all fine, use me."
The win for United sees them jump above Liverpool in the table, with Jadon Sancho, Marcus Rashford and Mohamed Salah on the scoreseheet at Old Trafford, on a night when new signing Casemiro was unveiled to the home crowd.