The Dutchman has been left frustrated with the Red Devils' beginning to the new season, with them losing both of their opening matches, and the club struggling to complete signings in the transfer market.
But it's precisely that which Klopp feels makes it more difficult for Ten Hag, with the former arriving at Anfield midway through the 2015/16 campaign and therefore having to work with the players at his disposal.
Asked if it's difficult to move to the Premier League, the Liverpool manager responded: "Yeah. For me it was easier because I didn't come from the start of the season, didn't have a transfer window.
"In England, people tend to say 'it's not his team'. I actually thought after day one it was my team, I felt responsible for the performances from the first game. But it is easier.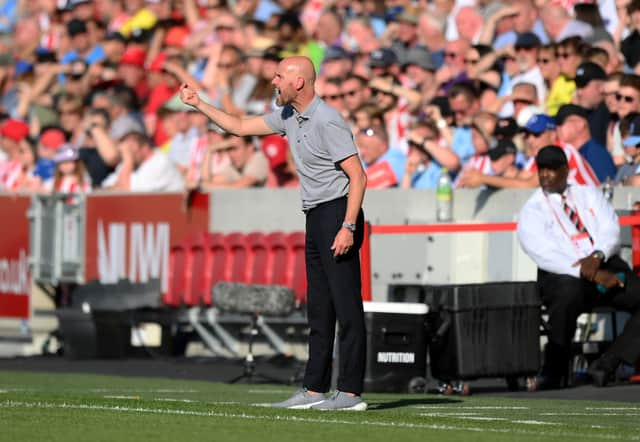 "I don't think you can compare it, it is different times," he added. "My arrival was seven years ago; it's a long time in football. It is not easy when you have to rebuild and change a lot of things."
What to expect from Ten Hag
Klopp was also quizzed on how he expects United to line-up on Monday, with reports that Ten Hag is going to make wholesale changes after the humiliating loss to Brentford last week.
The two teams did meet last month in a pre-season friendly, and Klopp said even that game provided some indication as to how United may play. He also admitted it's a puzzle trying to figure out how the former Ajax manager will approach the clash at Old Trafford given he's only had two games in charge of the Red Devils.
"It's obvious what he wants to do, he wants to build up from the back," Klopp said in Friday's press conference.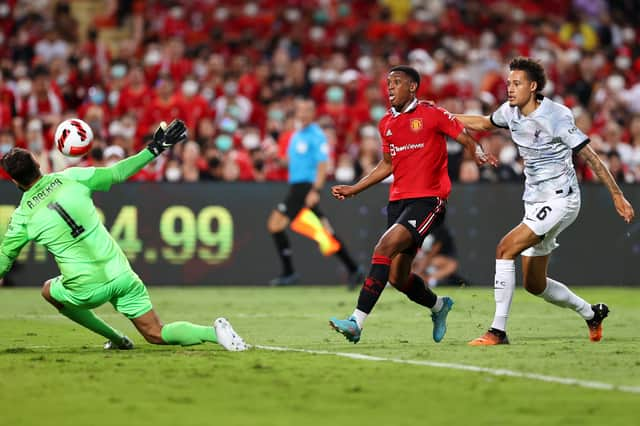 "When we played them in pre-season you could see and feel that high press idea and these kind of things. We were, for sure, not ready for the pre-season, our players arrived just three days before the game.
"We made some mistakes but they used them really well due to the quality of United up front. It is ridiculous. I heard [Anthony] Martial can play probably, he trained again. He played a really good game against us. So another boy with technique and speed.
"They have quality in midfield, whoever lines up, if it's [Christian] Erisen, [Bruno] Fernandes, Donny van de Beek, Fred, who I think is a really good player, and [Scott] McTominay.
"There is real quality there; it is just how we deal with that. But it's just one or two games in the league, I saw them both and now we have to try to find out what he will change and go from there."