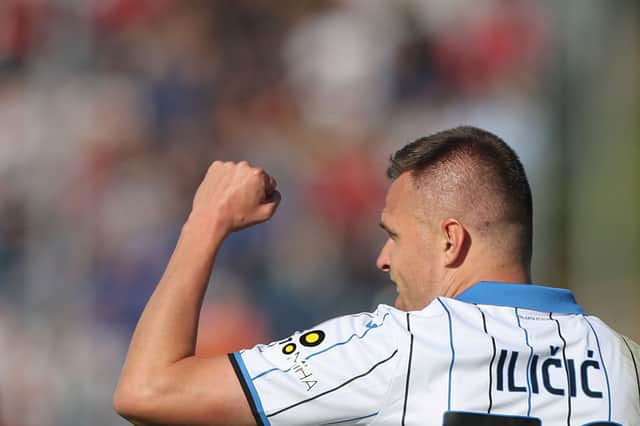 Manchester United face Atalanta on Wednesday night, the first time they've ever faced the Serie A side.
Atalanta are one of the newer clubs on the Champions League circuit so we asked two Italian football experts, Anthony Barbagallo and Dan Pezzotta, to share their views on the club and provide a bit of background on what the Red Devils can expect from the crucial match.
First up it's Anthony, founder of the Sicilian Football website, and an avid connoisseur of Italian football, at sicilianfootball.com
Atalanta aren't one of the traditional powerhouses of Italian football, but over the last few years have really been towards the top of the league and in the Champions League. How have they established themselves as one of Italy's top sides?
"Atalanta aren't one of what are referred to as the 'seven sisters' in Italy, with the likes of Inter, Milan, Juve, Roma, Napoli and so on. They're more of a provincial side. They're based in Bergamo, I'd call it a small city, maybe with a population of around 120,000. They're a community-based side.
"When new babies are born in Bergamo, the club hand out small care packages which include Atalanta jerseys, which is a nice thing. Traditionally the club haven't been as successful as are these days.
"They did a Copa Italia back in the '60s but in the last couple of years, with Piero Gasperini, he's taken that 3-5-2 formation and implemented this really exciting football.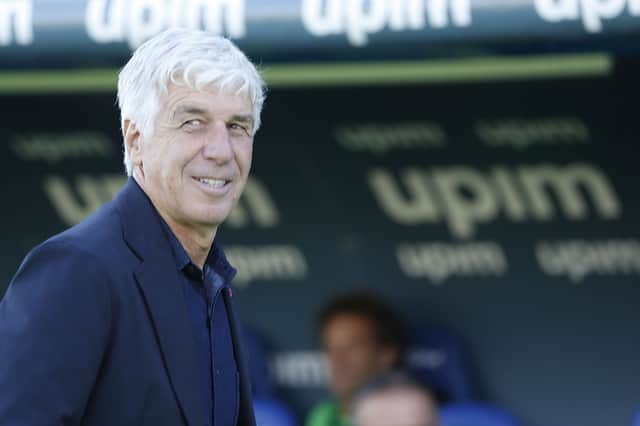 "It's really elite and entertaining football. [Josip] Ilicic, [Duvan] Zapata, [Luis] Muriel - he's built a great squad and has turned them into a club that just scores more goals than any other side in Serie A. They've been doing that for the last three or four seasons which is quite impressive."
That high-energy, ultra-attacking football, does it ever have its downsides with Atalana and work against them?
"Yeah, they do concede quite often a lot of goals and sometimes that can happen in the important games. It does leave them exposed at the back at times.
"With the three-man defence, they tend to play with [Rafael] Toloiat the back, [Merih] Demiral and [Jose Luis] Palomino, and they're players who like to play in that ultra attacking system as well.
"But they did sign Demiral before the start of the season and this season he's helped them to gain a bit of stability in the backline, just to give them that balance.
"Their midfield has been the key to their success in the past with Robin Gosens pushing up on the wing. They have players like [Hans] Hateboer and [Remo] Freuler who have done immensely well, and then you had Papu Gomez who acted as the pivot around the striker. He'd deliver those balls into Zapata and Ilicic."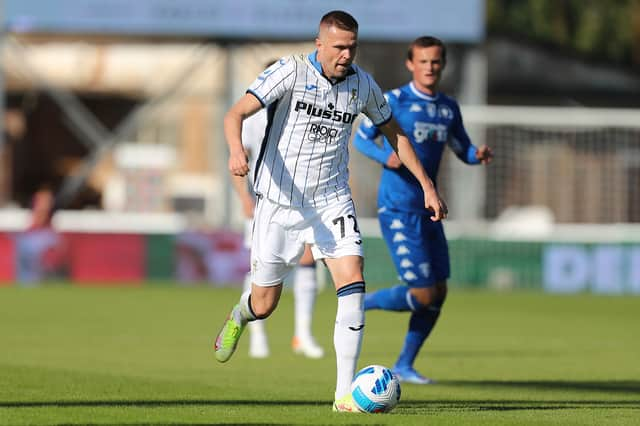 The club's rise in recent years, what is down to? Is it tactics, recruitment, the manager, an overall club philosophy?
"It's a bit of all of that. They do have a really bright academy in Italy and they have a lot of youth players coming in.
"They have one youth player called [Roberto] Piccoli and he's currently in the team and when he comes on he has scored in some crucial moments.
"He's from Bergamo and it's really great to see from their youth perspective. Also they do have a really good scouting system. They will buy underrated players in Europe for cheaper prices and Gasperini turns them into these ultra-attacking players. And then the club are just very well organised.
"They have some really good budgeting, they recently renovated their stadium and they aren't overspenders, and they're really good with their transfers."
The view from the other corner
Next we spoke to Dan, who co-hosts the podcast AtalantaPOD. Dan's also a big Atalanta fan and is hopeful his side can get a result at Old Trafford.
If you had to pick one really attacking threat for United to fear on Wednesday, who would you say it is?
"I'd say Zapata. I'd add Ilicic - he scored two against Empoli over the weekend and they were his first two goals of the season. [Matteo] Pessina is injured at the moment and Ilicic has been a replacement and he played well at the weekend.
"A few years ago he was a really good player but he's gone downhill since then. But maybe those two goals at the weekend are a sign that he is a threat against anyone."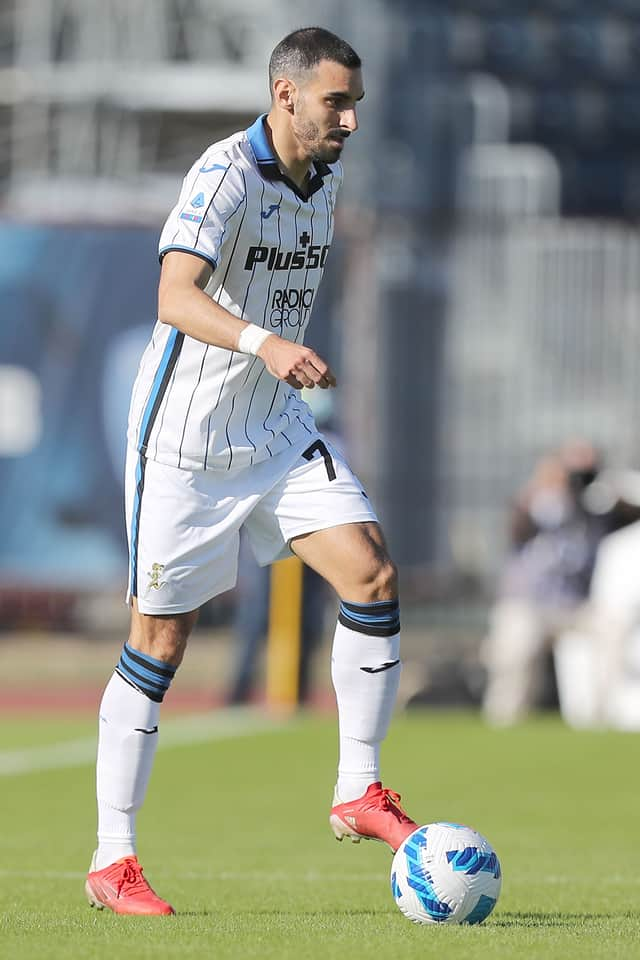 Atalanta have a few injuries going into the game, including Robin Gosens who impressed at Euro 2020. How do you think that will impact the team tomorrow night?
"It's going to be a big deal because if you look at the injuries you could say it's five starters from our XI.
"Hans Hateboer, the right-back has been injured long-term, he hasn't played this season at all.
"Luckily we have Davide Zappacosta who should be familiar to Premier League fans, who has done really well deputising. But unfortunately we're missing two centre-backs, Gosens our left-wing-back and Hateboer our right-wing-back, also Matteo Pessina who did so well for Italy in the Euros.
"So, the centre-back issues are going to be big because ordinarily Atalanta play with a back three. We have a replacement for Berat Djimsiti in Jose Luis Palomino who will play there, but Rafa Toloi is a little harder to replace.
"We have a young guy called Matteo Lovato who hasn't got much time. He did really well with Hellas Verona last year but Gasperini hasn't done too much with him. So that injury could technically change us to a back four, or you could see one of our defensive midfielders play in the back three. That could change our shape and personnel considerably and the way we play."
How have the team started in the league this season?
"Not great. In the grand scheme of things we're sixth right now, 14 points from eight matches and one point off a Champions League place.
"But because Milan and Napoli have started so strong we're 10 points off the top. But Atalanta are a notoriously slow-starting team and we tend to peak in the winter time and have a really good second half of the season.
"There were some thoughts that we could challenge for the Scudetto this year, but I feel like with the start that's probably a lot to ask, but I'm not concerned about qualifying for a fourth consecutive Champions League.
"The big difference is the goals. In the last three seasons we have led Serie A in goals and two seasons ago we scored 98; 90 last season. This season we've only scored 14 but we have had injuries to Duvan Zapata, our main striker, as well Luis Muriel, who got 22 goals last year. So that has affected things."
Do you view the Wednesday game as a really pivotal match in the group?
"I would say in the Champions League group all the games are huge, although in our maiden season two years ago, we managed to qualify after losing all of our first three games in the group. Because we started well with the draw against Villarreal and the win against Young Boys, I just think it's important to play well against United and, if possible, get a point.
"But it does depend a little on the other game. To get a point would be really big for Atalanta to solidify our place and have a chance of going into the knockout stages."
United haven't started fantastically so what's the view from the Atlanta camp? And are you confident of getting a result at Old Trafford?
"The injuries do weigh heavy - we were in a very similar situation last season when we played Real Madrid in the knockout stages, but I'm quite confident we can get a result despite the injuries.
"Our depth this season is much better than in previous years. I think if we'd had this problem last season we'd have been in big trouble.
"But I think the issue is: are we going to be able to play our game? Are we going to be able to play with three at the back? Are we going to be able to high press? When we go forward that leaves us vulnerable at the back and that's something United will know. We're vulnerable to pace and United have a lot of that, but I think we'll take the game to them as much as possible.
"For me, I'm hoping we can pick up four points (in the two games) against United, who are essentially the litmus test for football in England."