The Manchester United Supporters Trust (MUST) has penned an emotional tribute to the "warm, compassionate, generous and funny" Ian Stirling after the pioneering Red Devils fan was confirmed to have passed away over the weekend.
Erik ten Hag's side also sported black armbands to mourn the loss of the supporter whilst a wreath was placed on the supporter's regular Old Trafford seat.
The 57-year-old first attended a United match in 1973 and appeared on Sky Sports and Good Morning Britain to further fan needs and oppose the ownership of the Glazers. He also strongly opposed the European Super League on behalf of the fans.
Tributes to Sterling, who was known for fighting the Glazer takeover in 2005, have been shared by many online. The United fan was a prominent figure at MUST and the group released a touching statement yesterday.
It read: "Everyone at MUST is heartbroken at the news that Ian Stirling, our much-loved friend and colleague, has passed away.
"Ian was a truly great man. Warm, compassionate, generous and funny. As his closest friends and family will confirm, no one enjoyed a joke more than Ian, and there are few in our fanbase who have inspired such widespread affection and respect.
"For many years he has been at the heart of championing fans' interests. He served as our Independent Supporter Liaison Officer directly helping countless fans in their dealings with the Club and other football authorities but his reach went far beyond that. He also served as our representative on the Fans Forum, making the supporters' case firmly and consistently.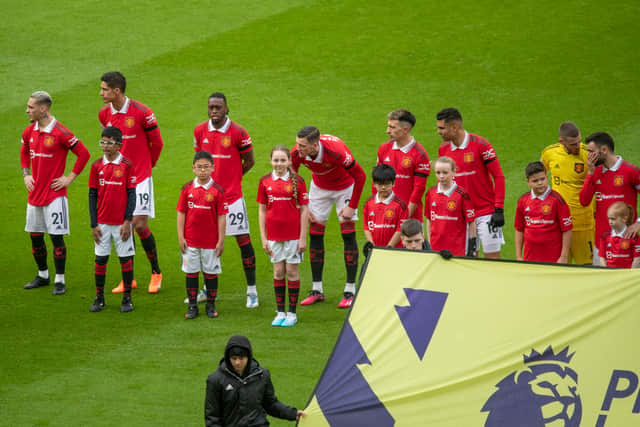 "His stature with the club was such that in latter years he was asked to join the Fans Advisory Board where he spoke truth to power representing the interests of fans and our football club at the highest levels. It really is impossible to think of another United supporter who has done so much for his fellow fans."
Stirling's work for supporters of the club had earned him over 14,000 followers online, where he recently shared a celebratory image from Wembley Stadium as he watched United triumph at the Carabao Cup.
The football club also added its tributes to Sterling and his "immense contribution" to Manchester United.
Richard Arnold, Manchester United Chief Executive, said: "This is truly devastating news for all of us at the club who knew and worked with Ian. He was a towering figure within our fan community, loved and respected in equal measure. Ian was a relentless and unflinching advocate for the interests of fans, particularly match-goers, and we highly valued the plain-speaking advice he provided.
"We send our sincere condolences to his wife, Lynn, daughter Lucy, and other loved ones. The best tribute we can pay to Ian is to continue strengthening the club's commitment to fan engagement via the Fans' Advisory Board and Fans' Forum, and preserving the lines of communication and advocacy which he opened in his role as Independent Supporter Liaison Officer."