Gary Neville makes 'damaged' Glazers claim amid 'indecision' over Man Utd takeover
Gary Neville has been speaking about Manchester United's stuttering takeover process amid reported indecision from the Glazer family.
Watch more of our videos on Shots! 
and live on Freeview channel 276
Visit Shots! now
Gary Neville has taken aim at the Glazers again, reitterating that the Americans 'cannot remain in control' of Manchester United.
The Red Devils are currently in a sale process, although it remains unclear to what degree after months. The Glazers announced early in the year that they were searching for fresh investment, and takeover offers followed, including one from Jim Ratcliffe and another from a Qatari investment group.
Though, as the process rumbles on, it is unclear whether the Glazers want a full takeover or partial investment. It has been reported that indecision over the issue between the Glazers will lead to a delay spanning until the summer, leaving United fans frustrated with the situation. On the back of the reports, Sky Sports pundit and former Red Devils defender Gary Neville has spoken as part of Sky Bet's Overlap in Focus, saying: "I am concerned about the rumours that some of the Glazer family don't want to sell.
"One of the rumours we heard about before Christmas was that they were going to stay, and try and find 'strategic investment', which is something FSG have mentioned at Liverpool. That means you buy part of the family out, you leave Joel and Avi Glazer in, but Joel and Avi will retain control of the club. That's a nightmare scenario. I would advise any investor who's coming in, wanting to take a minority stake and leave Joel and Avi in - they will be very unpopular people and their brand will be damaged enormously because the fans are not going to accept it."
Speaking about fear from the club that the club won't be sold, Neville added: "Manchester United fans are hugely fearful that the club won't get sold. There were huge renditions of 'Glazers Out' at the last match. It's not in doubt that Manchester United fans want a change of ownership. I started to doubt it [the proposed sale] last week when the club put the ticket prices up – I read a lot of replied from United fans saying that it was business as usual and they have to think about FFP, which is fair as there has to be an increase in revenues to make sure Manchester United can invest more in players next season.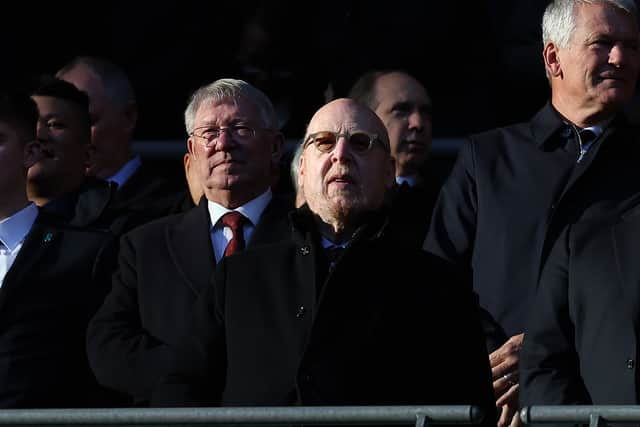 "They've just appointed a director of operations, which is a senior position within the club which I thought that was strange, as surely, they'd wait and see if the sale is going to go through in the next month or two. Then they're raising ticket prices, taking criticism that they won't benefit as they would've sold the club by then. The belief that putting the prices up will mean that Sir Jim Radcliffe or the Qataris will pay more money is rubbish – they're already paying triple or quadruple the value that the club is worth."
Two formal offers were made public as part of the sale process, but Neville finds it hard to believe there weren't more.
"The two bids for Manchester United that were made public were the Ineos bid and the Qatari bid," he added. "I can't believe there aren't US consortiums that have come in. There may well be bids from around the world – there can't only be two bids for Manchester United."
"I think fans – and football - have lost the fight, and the horse has bolted when it comes to who owns your football club now in the Premier League."