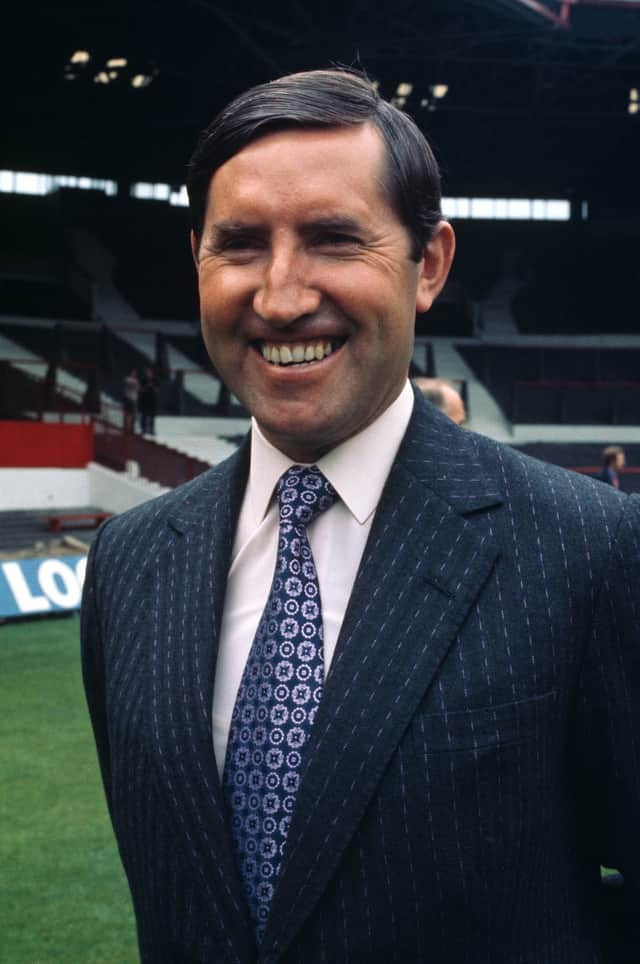 The Irishman replaced the late Sir Matt Busby as United manager in 1971 and was sacked 18 months into the role.
The Irishman, born in County Cork, played for West Ham United and Preston North End in the 1940s and '50s and also earned nine caps for the Republic of Ireland.
Upon retiring he moved into management, taking charge of Weymouth, where he ended his playing career, and then Torquay United.
O'Farrell moved to Leicester City next, where he guided the Foxes to the 1969 FA Cup final, which they lost 1-0 against Manchester City, and led the team to promotion back into the top flight.
His stint at United followed, where he was given the difficult task of following on from Busby, and dealing with the decline of his European Cup-winning side.
O'Farrell lasted until December 1972, when he was replaced by Tommy Docherty. The Irishman went on to manage Cardiff City and the Iranian national team
West Ham described O'Farrell as: "A principled, softly-spoken, genial man who was liked and respected by all who knew him well, O'Farrell was the oldest living former West Ham player prior to his passing on Sunday morning at the age of 94 years and five months."
United said: "We will always be grateful for his willingness to take the tiller at such a tricky point in the club's history."