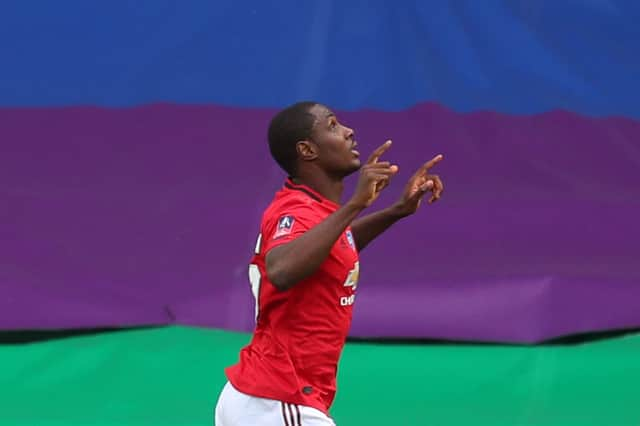 When the Nigeria international first joined Watford in 2014, the club was still playing in the Championship.
He quickly rolled up his sleeves and got to work, forming a terrific partnership with Troy Deeney, the club's long-standing captain, and together they brought Premier League football back to Vicarage Road Stadium.
After a season and half in the top flight with the Hornets, Ighalo left for China only to return to Manchester United three years later on loan.
The now Al Shaba forward has spoken exclusively about his time with the Hornets, coming back to the Premier League for United - to play for the club he supported as a child in Nigeria - and the chaotic lives of footballers.
You fulfilled a childhood dream when you played for Manchester United, how did that all happen?
"Thinking about it now, I feel like God had it all planned for me. I was enjoying my game and was doing well in China so when my agent told me about Barcelona's interest in the previous window, I told him to give me time to think about it.
"I didn't really feel it was the best for me from the financial point of view, but when United came knocking I couldn't wait.
'It's nothing against Barcelona but everyone knows I was always roaming the streets playing football in a Manchester United jersey, so I wasn't even looking at the financial package. I just wanted to tick the box and fulfil a dream that I had held when I left home to start my journey.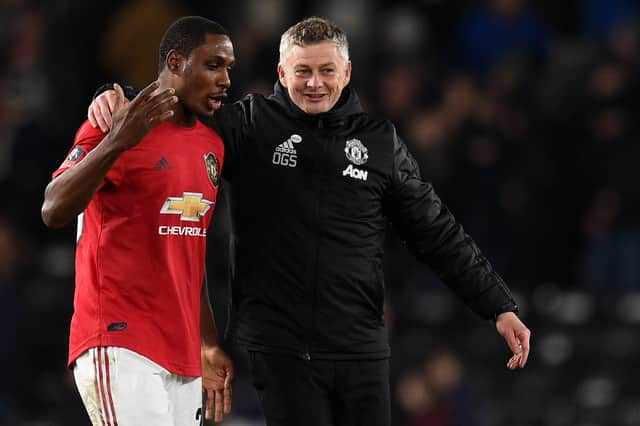 "There are a lot of things that go through a player's mind when signing for a club, especially if you come from where I come from. But the chance to play for such a big club like Manchester United is just magic. You just feel like you're living as a child and the smiles make you appreciate how far you've come."
How far can United go this season ?
"If you saw the way they ended the season you'll know that the team is going places. I mean I have been lucky enough to have played there and I saw what the manager was trying to do, and I'm sure the fans will see the results this season.
"They were unlucky in the Europa League final but normally situations like that make you go the extra mile and win big.
"They did not have the luck but with what I saw whilst there it won't be long before the luck returns, and they start winning big again."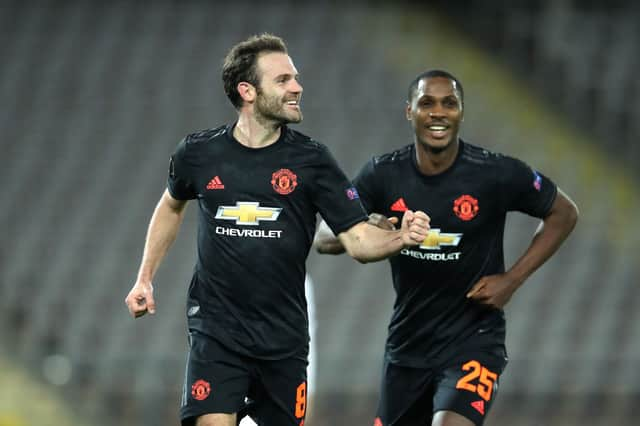 You played for Watford. What's your relationship with the Watford fans at the moment ?
"I would say perfect. They received me when I first arrived in English football and they gave me a home and the chance to show what I can do in the Premier League.
"I remember when I first signed, the club was in the Championship and my family had just moved to England.
"Everything was so new but they supported us and made us feel at home. So yeah that was really good.
"They were really kind that they'd give us gifts.
"Even when I go to Instagram now I see "Ighalo come back to Watford", which is always nice."
Are we going to see you in the Premier League again at some point ?
"You never know because things happen so fast in the world of football. I'm very happy where I am at the moment but things could change in a short period of time and a offer that is too good to turn down could pop up.
"It's always important to enjoy the moment we have and not lose focus because you'll never be happy if you spend all your time thinking about what could happen in the future."
* A version of this story has appeared on our sister site, LondonWorld.