Former Manchester United star Michael Carrick claims it's 'a privilege' to have been appointed the new Middlesbrough manager. The 41-year-old is taking his first steps into management following his retirement from playing in 2018.
Carrick, who played for the Red Devils between 2006 and 2018, took up a coaching role at Old Trafford after hanging up his boots. He worked under Jose Mourinho and Ole Gunnar Solskjaer at the club while gaining valuable coaching experience.
The ex-United midfielder took charge of the club for three games last season following Solskjaer's sacking. He guided the Red Devils to two victories and one draw during this period before leaving his role ahead of Ralf Rangnick's appointment on an interim-basis.
Carrick has now landed his first managerial role since departing Old Trafford with Boro confirming his appointment on Monday afternoon (October 24). Growing up in the north-East, he played for the club as a youth.
"I'm really excited to be here and to be part of a club with such a deep history and tradition," Carrick told Boro's official website. "Middlesbrough was the first professional club I played for as a nine-year old boy, so it's a very special feeling to be back here as a head coach.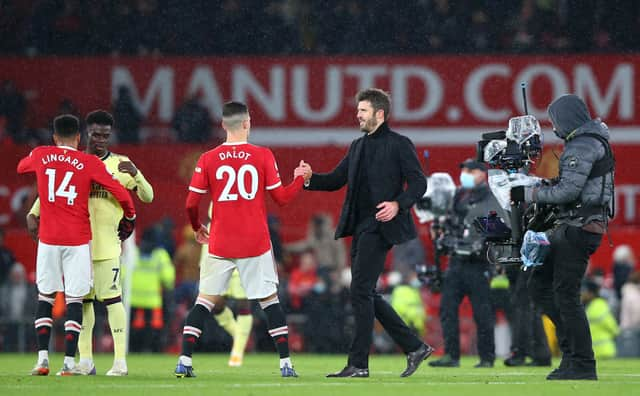 "Growing up in the north-east myself I'm fully aware of what football means to people. It's a real privilege for me to be in this position and to feel all the passion and enthusiasm you've got for the game and for Boro.
"I'll give everything to help develop the team and keep moving the club forward and make you the supporters proud. I can't wait to get started."
The 41-year-old's arrival at the Riverside Stadium marks the second coach to work under ex-United boss Solskjaer to land a senior managerial job after Kieran McKenna was appointed by Ipswich Town in December 2021. Carrick will be joined by Johnathan Woodgate as part of the new-look coaching staff at Boro.