Erik ten Hag has said 'anything is possible' for Alejandro Garnacho if his approach and attitude is correct throughout the rest of the season.
Garnacho caused Matty Cash repeated issues with his dynamic dribbling and he even produced two assists during his half-an-hour cameo. Asked after the game for his opinion on Garnacho's performance, Ten Hag said he is happy with the player's development.
"I think it was good when he came on that he showed performance, that he had an impact in the game," said the Dutchman. "Two assists and some good dribbles and runs behind, but also some things he has to improve, for instance, when there's a long ball don't go in for the header with Scott McTominay, go for the second ball.
"He still has things to learn but it is quite obvious we are really happy with his development and his performance tonight. He can contribute to this team."
Ten Hag failed to give minutes to Garnacho in the early weeks of the season, citing his attitude as the main factor in his lack of game-time, something Bruno Fernandes also referenced in a recent interview. And Ten Hag said the young Argentine can play a big role for United in the second half of the season, so long as he remains focused.
"Depends on his approach, on his attitude. When he keeps working, keeps this attitude, then anything is possible," claimed the United manager. "If he keeps his attitude and wants to improve every day, when he is doing the right things in his lifestyle, it is possible.
"You can see he has capabilities and can contribute to attacking football. Also he has something, he can break open a compact defending line. I think all teams that want to attack, that want to play in opponents' half, they need players like that.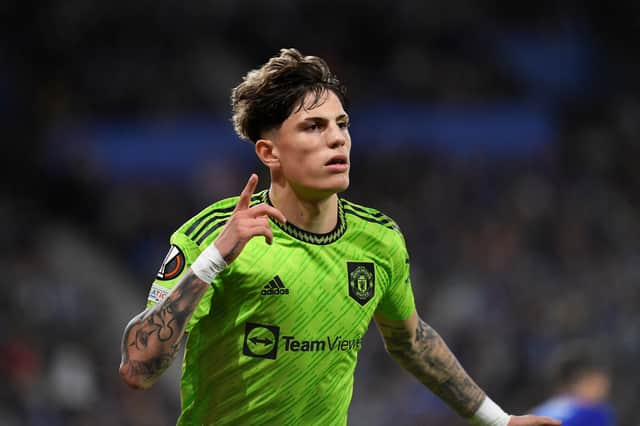 "He can outplay them and also in the final decisions he can do the right things," Ten Hag added. "Once again, it depends on his attitude. Can he also do the defending and with discipline? It is possible."
Garnacho was included in Argentina's 55-man provisional World Cup squad that will be trimmed to 26 before the tournament in Qatar. But when asked whether he'd bring the United youngster to Qatar, Ten Hag suggested it might not be in the player's best interests.
"It's difficult to say, I don't know the abilities of all the Argentina players. I know a lot of players from Argentina, but for 26, what is available for them," he told reporters in the post-match press conference.
"The other thing is, it is a big step to go to a World Cup where all the best players go together. That is a big step and I don't know if that is the right step for him. I think he has to keep clean, stay calm and work hard and develop, and improve game to game."