The Dutchman confirmed in the first half of Tuesday's pre-match press conference that the latter has picked up a knock which will rule him out of the Leeds match, but didn't expand on the reasons why. Speaking in the second section, Ten Hag was quizzed on the length of time Antony will be absent for.
"I don't know," he replied. "I don't think it is a long time but we have to see how it develops in the coming days. It is in his leg, but I can't specify. You will understand that.
As for Martial, the striker missed Saturday's 2-1 win over Crystal Palace with another injury, and he'll also be unavailable for Wednesday's Premier League fixture. It will be the 21st game the Frenchman has missed this season, and Ten Hag revealed it is not one persistent problem that has ruled him for so much of the campaign.
"No, every time in different areas. At the minute, he has a hip [injury]," said the former Ajax boss.
"He is not always available," Ten Hag continued. "But also I see the other side when he is available, he was never 100 percent this season but he had a big impact every time he is available, even when he is at 80, 85, 90 percent.
"So we do everything and Anthony Martial is doing everything. I think Anthony Martial is the player who has spent the most hours at Carrington this season, to return to recover, to get back. It is really such a pity for him that he is disappointed.
"He is not always available and we want him to be always available because that will improve our game and because routines can't become routines when you are not always available."
In Martial's place, Wout Weghorst has started recently. The on-loan Burnley forward has been solid yet unspectacular from his six appearances so far, and often struggles to get a lot of touches on the ball. But Ten Hag said he is pleased with Weghorst, despite him netting just once in his relatively short United career.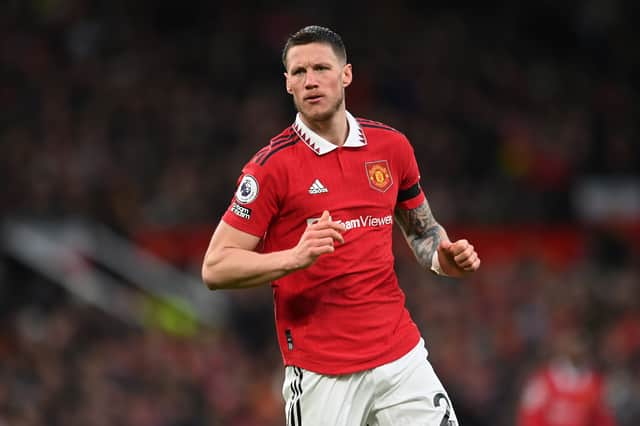 "Wout Weghorst is doing a real good job for us in pressing. His offensive movements are very good and he is the one who makes players around him play better, to create spaces and also he had some contributions in the box.
"As a team we have to work better to anticipate his movements because his movements are good, quite a lot of times he was close. He had many good actions and already a lot of good contributions to our results.
On Weghorst's goal record, Ten Hag added: "For strikers, most of the time, it takes time. At the start of the season for Rashy [Marcus Rashford] we discuss it often and every time I say it will come; we have to work on routines, the team around has to act better but I see his potential.
"The same I see with Wout, he will score, but in the meantime do the other stuff, do it good. It is about not scoring individually but scoring from the team and the team has to win. He is doing a very good job at this moment in several aspects of football."