Former Premier League referee Dermot Gallagher has explained the difference between Aleksandar Mitrovic's shove on an official compared to Bruno Fernandes' recent outburst.
It was all downhill from there as far as Fulham were concerned, with manager Marco Silva also getting sent off for getting too involved with the same incident.
There have already been calls for a long suspension for Mitrovic, but comparisons have been made to Fernandes who put his hands on an official at Anfield during the Red Devils 7-0 loss to their rivals two weeks ago.
Though, according to former Premier League referee Gallagher, the differing force is the main factor between the two incidents - as he described Fernandes as "petulant" while he believes Mitrovic was much more aggressive.
"I said at the time that I didn't condone what Fernandes did. I don't think it is wise to touch a match official," Gallaghertold Sky Sports News. "However, I don't think that is aggressive. It is petulant from Fernandes, and he could have easily been given a yellow card for that. People would have accepted that.
"But I still don't think the Fernandes incident is a red card offence but the Mitrovic incident is."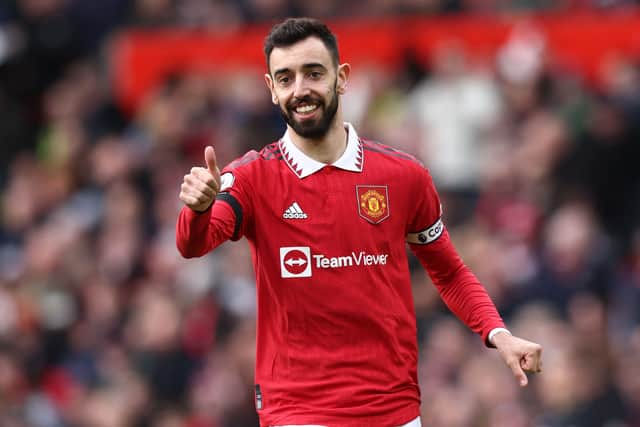 He added: "We spoke the other week about Bruno Fernandes when I was of the opinion it wasn't a red card offence, but I did say I don't condone anyone touching a referee. However, in this case I think it is much more aggressive. He's got hold of the ref and pulled him back.
"He's been given a red card and what you saw after the red card was so aggressive and so nasty towards Chris Kavanagh, and that is why I think he has done an absolutely fantastic job for himself and referees in general because he kept his cool.
"He didn't react to it or get sucked into it. He kept his composure and I really admire him. He stood up for what referees stand for."