Manchester United fans have shared worries over Qatari human rights records as Sheikh Jassim bin Hamad Al Thani prepares a bid for the Premier League giants.
Rainbow Devils, the official LGBT+ Supporters Club of Manchester United, have released early statements following interest from the son of former Qatar Prime Minister Hamad bin Jassim bin Jaber Al Thani.
Sheikh Hamad has been to Old Trafford and attended other Manchester United fixtures. He is a member of the Qatari Royal Family and is believed to be the leading contender to buy the club from the Glazers.
News of investment from the Middle East country, whose human rights record was brought into the spotlight during the World Cup last year, has prompted some Red Devils fans to share early worries over who may take the reins of their beloved club.
What have Rainbow Devils said about the Manchester United takeover?
The Rainbow Devils released a short statement on social media on Saturday. It read: "Rainbow Devils believe any bidder seeking to buy Manchester United must commit to making football a sport for everyone, including LGBTQ+ supporters, players and staff. We therefore have deep concern over some of the bids that are being made. We are watching the current process closely with this in mind."
ManchesterWorld approached the group, who said that they would not issue any other further statement until news of the club's takeover had been confirmed.
A spokesperson for Rainbow Devils, Sam Danson, did also speak to Sky Sports News to elaborate on the group's stance.
Mr Danson said: "As we said in the statement, some of the bids are concerning. I think it's worth noting that no bid is perfect and the Glazers are far from perfect. We're not claiming that we want Mother Teresa to be the owner of the club. No billionaire with a spare five billion is going to be able to have a perfect record.
"Mainly we are just concerned about wanting football to be as inclusive as possible for everybody. That's everybody across the world, not just in Manchester, and I think therefore any potential owner who is from a place where it's illegal to be homosexual - and not just that, but could be murdered or tortured - it's not acceptable and I think we have a right to question that and challenge that."
Who is Jassim bin Hamad Al Thani?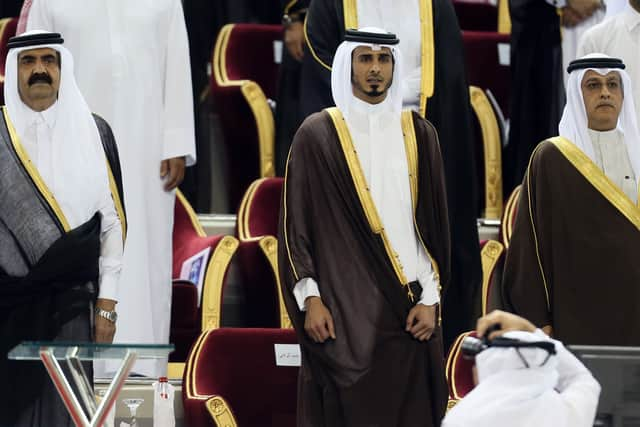 Sheikh Jassim bin Hamad Al Thani is said to be a lifelong Manchester United supporter. His father, Hamad bin Jassim bin Jaber Al Thani, served as Qatari prime minister between 2007 and 2013.
Sheikh Jassim is involved with the running of Paris Saint Germain and he was educated in the UK at the Royal Military Academy in Sandhurst. He graduated as an officer cadet and eventually became chairman of the Qatar Islamic Bank. He has promised to return the team to its "former glories" and to wipe off all Glazer debt.
The Sheikh's family have brokered major sports details in the past with his father prime minister when Qatar secured the World Cup 2022.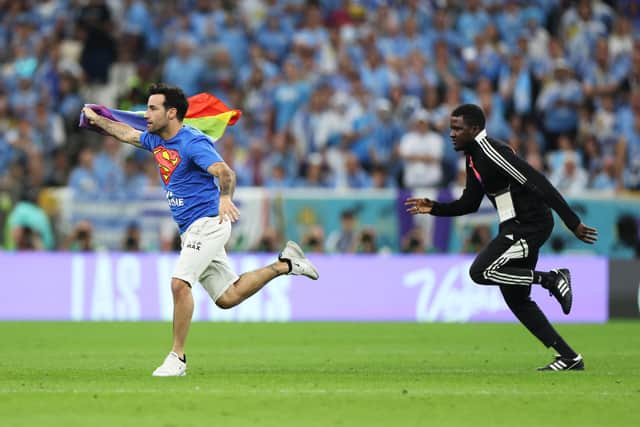 What are the human rights issues in Qatar?
Qatar records some of the most controversial human rights policies in the world, with homosexuality punishable with up to seven years imprisonment.
In October 2022, Human Rights Watch published findings ahead of the World Cup which suggested that security forces had been arresting LGBTQ+ people and subjecting them to ill-treatment in detention.
It was claimed that the prisoners were kept in an underground prison where they were verbally harassed and endured physical abuse including slapping, kicking and punching until they bled. Further reports suggested that Qatari police used gay dating apps to entrap men and subject them to sexual and physical violence before arresting them.
In Qatar, migrant workers and women also struggle for equality with freedom of expression controlled by authorities.
Amnesty International summarises: "Despite government reforms, migrant workers continued to face labour abuses and struggled to change jobs freely. Curtailment of freedom of expression increased in the run-up to FIFA World Cup 2022. Women and LGBTI people continued to face discrimination in law and practice."