The 187th Manchester derby will kick-off at 4:30pm and be shown live on in the UK on Sky Sports.
This isn't the only game to be affected by TV coverage. United's Premier League clash with Brighton & Hove Albion - originally meant to occur on 18 December, but was called off due to positive Covid-19 cases - will now take place on Tuesday 15 February, with kick-off set for 8:15pm.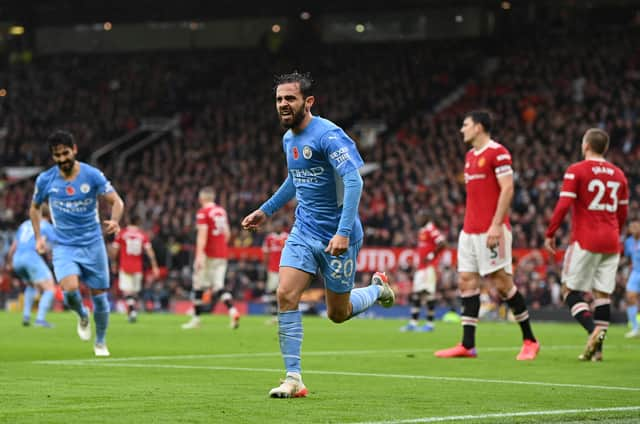 Another change to the schedule is the club's home match with Tottenham Hotspur. This will now happen on 12 March, with a 5:30pm kick-off.
Eight days later United will travel to rivals Liverpool in the league for a 4:30pm kick-off - both games will be broadcast live on Sky Sports.
However, the date of the latter fixture will be altered if either of the sides reach the quarter-finals of the FA Cup.
In terms of City, they have one other schedule change due to TV coverage - their trip to Selhurst Park to face Crystal Palace.
The Blues will now take on Patrick Vieira's side on Monday 14 March, with kick-off set for 8pm and it will be shown on Sky Sports.
United fixture changes
Tue 15 Feb: Brighton (H) 8:15pm
Sun 6 Mar: Manchester City (A) 4:30pm
Sat 12 Mar: Tottenham (H) 5:30pm
Sun 20 Mar: Liverpool (A) 4:30 pm*
* Fixture subject to involvement in the FA Cup sixth round.
City fixture changes
Sun 6 Mar: Manchester United (H) 4:30pm
Mon 14 Mar: Crystal Palace (A) 8pm