Manchester United's latest summer signing, Antony, has said he wants to continue the club's strong tradition of playing with exciting wingers, and emulate the success of former wide player Nani.
The Brazilian was announced as the Red Devils' fifth summer signing on transfer deadline day, following the arrivals of Tyrell Malacia, Christian Eriksen and Casemiro earlier this summer.
United have been linked with a move for Antony all window, and Erik ten Hag has added another recruit from former side Ajax, while continuing his transfer policy of signing players with links to Dutch football.
The move also adds real depth to the wide areas for United, with Antony, Marcus Rashford, Jadon Sancho and Anthony Elanga now vying for two starting spots on the wings.
Asked which attackers he enjoyed watching as a child, Antony namechecked Nani as an exciting winger he used to admire when growing up in Brazil.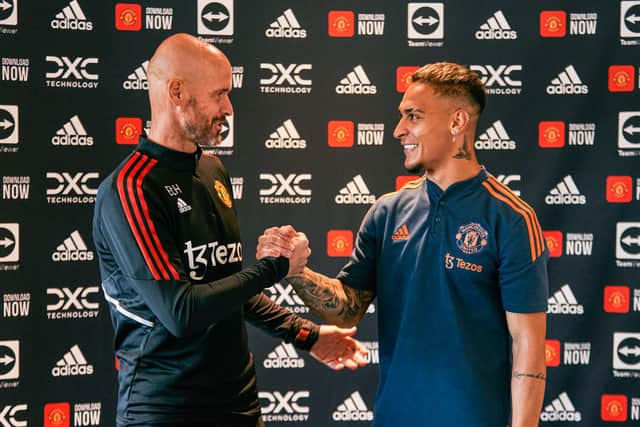 "There are a lot, Nani for example," he told United's website. "There are a lot of other players.
"I hope to continue in this tradition of exciting the fans and pleasing the crowd with my football, not just dribbling and attacking play but if I need to put in a slide tackle, track back, help with marking, there'll be no shortage of desire.I hope to provide continuity here, we have to respect the weight and tradition of the shirt."
Antony was also asked which players from his homeland he viewed as role models when he was a youngster.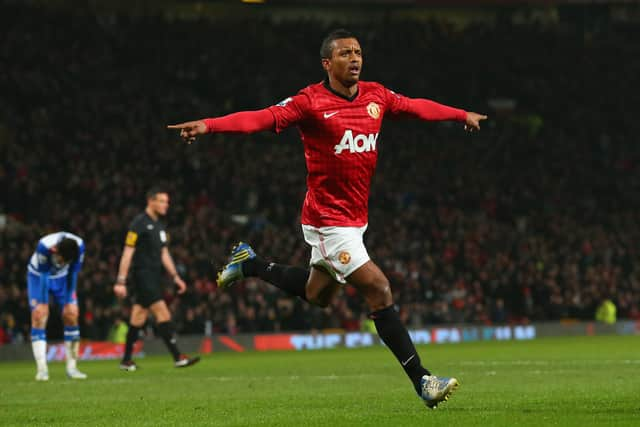 "There are a lot, but as I really like dribbling it would be Ronaldinho and Ronaldo as well," United's new signing explained. "They are players I always admired because of their dribbling, something I have always liked and I carry it with me today. There are a lot of players though these two stand out for me."
A penchant for high-speed dribbling and flair has evidently rubbed off on the silky Antony, who regularly showcases flicks and tricks during matches.
"My strength is my technique, dribbling, creativity," he explained. "I think creativity in attack is my main strength. Dribbling, passing, playing good balls into my teammates, I think these are my strengths and the difference I make."
Asked what he enjoys doing most on the pitch, the 22-year-old responded: "Dribbling – it's the Brazilian way, isn't it? Dribbling, speed, scoring goals and celebrating with the fans and everyone else."