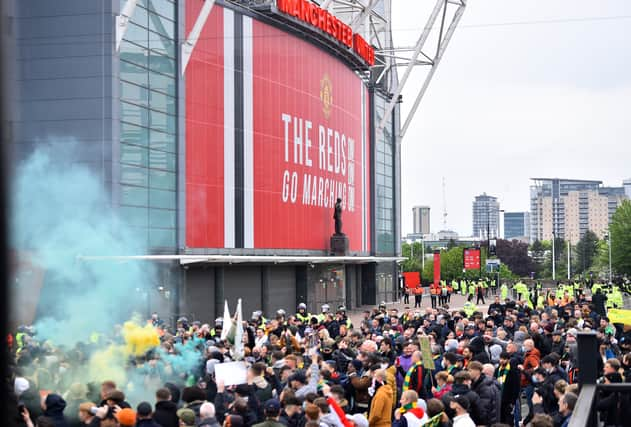 Manchester United supporters' group, The 1958, have organised another fans' protest against the Glazer family, ahead of Saturday's game with Norwich City.
A similar event was staged last year in response to the failed launch of the European Super League, resulting in the postponement of the Red Devils' Premier League fixture with Liverpool on 2 May 2021.
That protest saw the game called off after it descended into chaos when some fans broke into Old Trafford.
Organisers of the new event have claimed there will not be a repeat of those scenes and are pledging 'peaceful protests'.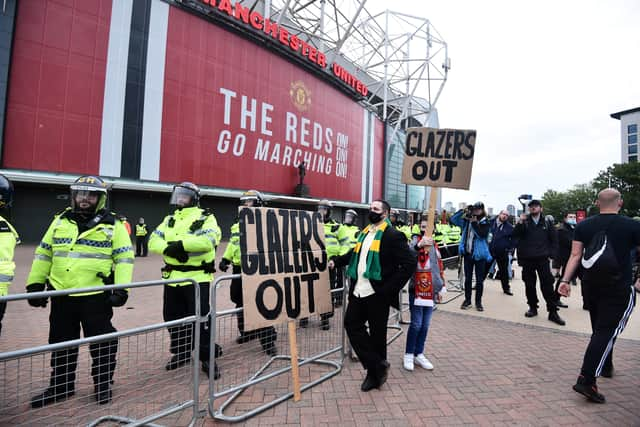 Saturday's protest will see fans march to the ground from the nearby Tollgate pub, leaving around 2pm.
The 1958 are also encouraging supporters to boycott the first 17 minutes of the game, one minute for each year the club has been owned by the Glazer family.
A statement shared on social media read: "The club's a mess so we need to act and raise awareness again.
"This isn't another Liverpool – we believe this was a one‑off unique event. This is the start of constant, relentless, legal and peaceful protests and actions against our owners.
"We know the challenges ahead of us and we will not waver or detract from these goals. Bring your colours, banners, flags and flares. We need you – we need each other, we need everyone to put aside their differences. Some things are worth fighting for."
This statement was retweeted by M.U.S.T, the official independent Manchester United Supporters' Trust.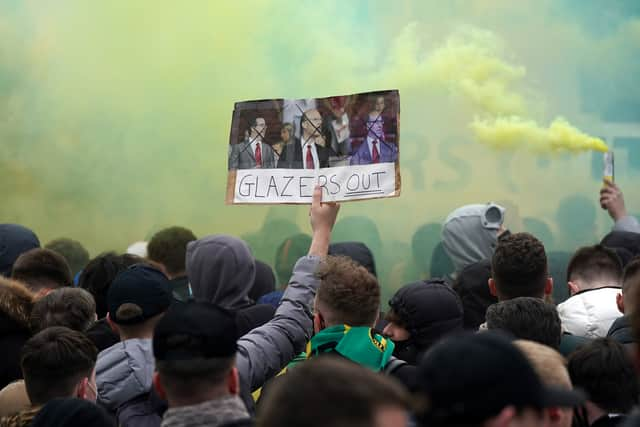 Why are Man Utd fans protesting?
The Glazer family have been unpopular with supporters since their leveraged buyout of the club in 2005, and their subsequent on-field decline since Sir Alex Ferguson's departure.
They continued taking of dividends from the club, while a perceived lack of investment in the team and wider infrastructure, such as the stadium, has also irked fans.
United's planned involvement with the European Super League formation also caused major upset, and the six English team involved ultimately pulled out of due to the backlash from supporters.
In the wake of that, and the protests last May, the Glazers promised to give fans a greater say in how the club are run and introduce a fan-share scheme but neither have so far been fulfilled by the owners.
Last week's 1-0 loss at Everton hasn't helped either, with a great sense of frustration among supporters at United's continued struggles on and off the pitch.