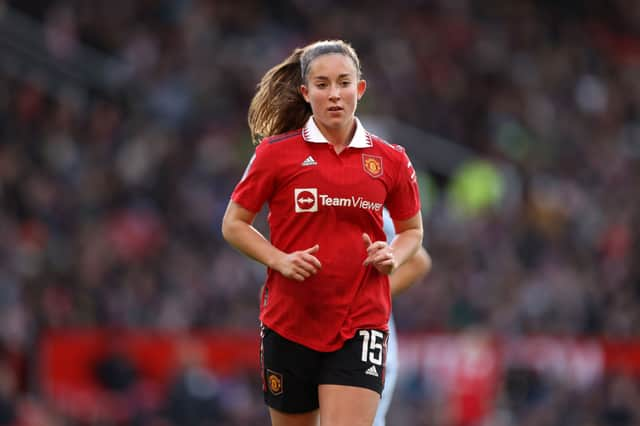 Manchester United manager Marc Skinner has heaped praise on defender Maya Le Tissier after another superb performance from the defender in the 5-0 weekend win over Aston Villa.
Brought in during the summer from Brighton and Hove Albion, the young center back has had an excellent start to life in Manchester with her form earning a first international cap for the Lionesses last month.
United were breathtaking as they turned on the style in front of the 30,196 Old Trafford crowd, with their attacking play too much for Carla Ward's side, though the head coach was equally as pleased with his side's clean sheet and singled out the 20-year-old defender for special praise.
"I don't yet know where Maya's ceiling is - if she has one at all" the head coach admitted.
"There's loads to learn, she has loads to learn. She's had a very good grounding at Brighton with Hope (Powell) and the group there.
"Her growth is ridiculous, and as for her maturity for her age...we talk as coaches when you go away to coaching courses and talk about varying maturity, and she is way up on the maturity scale."
The win over Aston Villa pushed Skinner's side into second place just three points behind leaders Chelsea - though United do have a game in hand on Emma Hayes' side.
And ahead of next weekend's Manchester derby at the Etihad Stadium, Skinner hailed the likes of Le Tissier and cited the defender's superb attitude on the off the pitch as a key component in her excellent start to life at the club.
"She takes everything in her stride and she does it with a smile.
"That's the most infectious thing about her and that's why she is a footballer you like to watch because she is that person off the field. She's brings that onto the field of play - just the joy of playing football.
"We'll teach her loads while she's here and make her a stalwart and a quality player which will benefit both Manchester United and England".