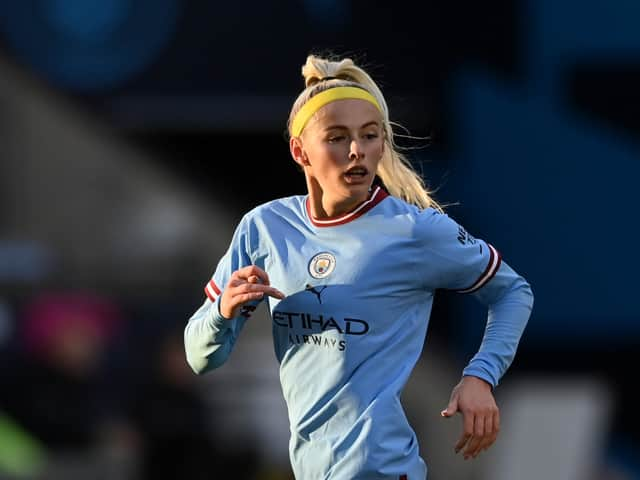 Chloe Kelly - winner
At the Academy Stadium, it's goal-a-game Bunny Shaw grabbing all the headlines, showing no sign of slowing down as she continues to lead the way as the division's top scorer. Meanwhile, though, Euro 2022 final match-winner Chloe Kelly is proving absolutely lethal alongside her.
After becoming one of the unfortunate few to lose the ACL lottery just as she was hitting her stride at City back in 2021, she pulled through the disappointment to earn a place in English football history, scoring the goal which secured the Lionesses' first ever major trophy in the summer.
Eight games into the season and Kelly is on fire for club once more. Her pace and trickery are causing massive problems to opponents while providing ample goal-scoring opportunities for her team-mates. She's yet to get on the scoresheet for City this season, but if she carries on like she is, it won't matter - her creativity is vital for Gareth Taylor's side.
Leicester City - loser
Is it too early to say that the writing is on the wall for Leicester?
We're nine games into a 22-game season and the Foxes are yet to get a point on the board.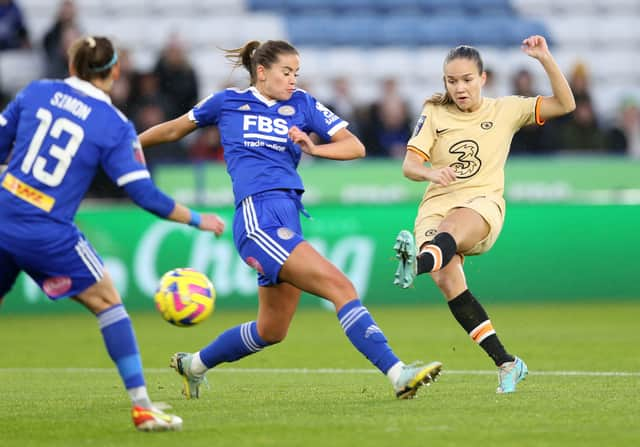 The replacement of sacked manager Lydia Bedford with Willie Kirk earlier this month has not transformed City's fortunes, as the Midlands side are yet to score a goal under Kirk's guidance, while conceding 12 across three games - albeit against tough opponents.
As Leicester were suffering an 8-0 thrashing, elsewhere this weekend their relegation rivals received huge boosts as Liverpool and Reading both managed to get three vital points on the board. With the gap between 12th and 11th now at eight points, City need a miraculous change in order to avoid dropping down into the Championship.
Vivianne Miedema - winner
The Goat is back. Since nailing her colours to the mast with a one-year contract extension, Miedema's life at Arsenal has not been as thriving as some of her peak moments at the north London club.
The Dutch player has been a little betwixt and between thanks to the emergence of prolific striker Stina Blackstenius and Frida Maanum's refashioning as a stellar number 10.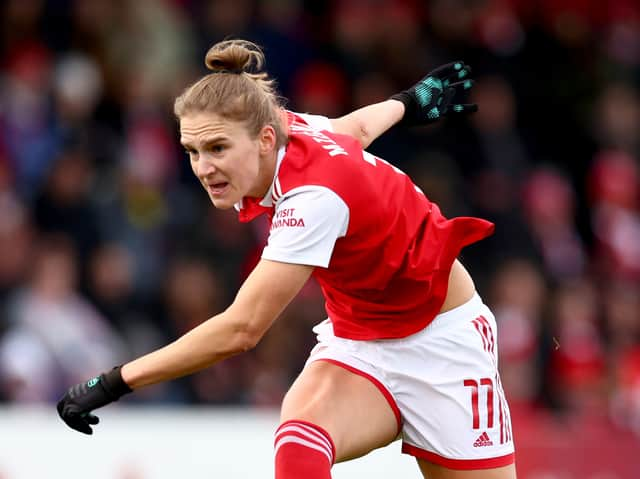 In November, Miedema was given time off to return to the Netherlands for a rest, and now she's back it's hard to see how the Gunners coped without her.
In three games, she's scored two goals to bag four crucial points for Arsenal across the Champions League and Women's Super League.
On Saturday, the 26-year-old showed no lack of confidence as she got the better of the Everton defence to rifle the ball into the top bins at Meadow Park.
She didn't stop there, either, getting a further six shots off - five of which were also on target, but kept out by a fantastic performance from Emily Ramsey.
But there was nothing the Toffees' keeper could do about Miedema's emphatic finish in the 24th minute.
Aston Villa - loser
It's one thing to suffer your heaviest defeat of the season, but to do so in front of 30,000 fans definitely stings.
That's how Aston Villa felt at the weekend, suffering a 5-0 loss in the 'theatre of dreams'.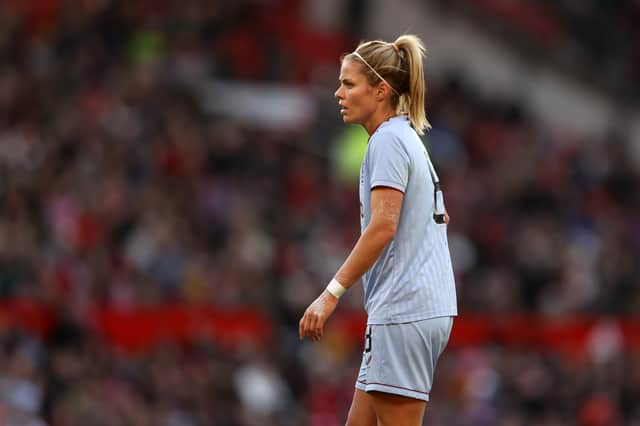 The hosts didn't wait to take control as Katie Zelem gave United the lead in the 13th minute - from then on, the hopes of a Rachel Daly special lighting up Villa's bid to beat the Reds only began to look a more and more distant prospect.
A 5-0 scoreline can sometimes do a disservice to a generally fine performance which slipped out of hand for a damaging ten-minute period - but on this occasion, Carla Ward's side never really clicked into gear.
Manchester United were in fine fettle - showing fifth-placed Villa they're still some way off the dominance of the WSL's top four sides.