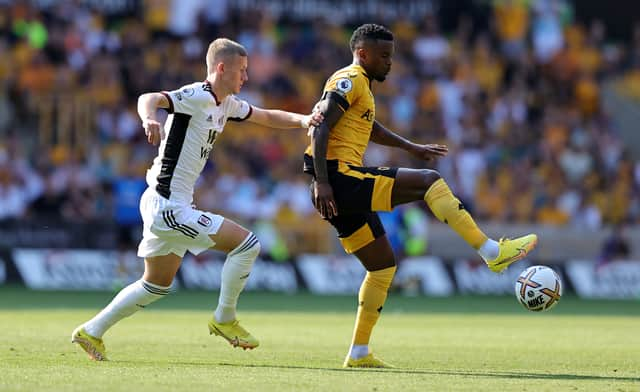 Nelson Semedo has said it is a 'good thing' for Wolverhampton Wanderers that Manchester City played in midweek, with the West Midlands club having an extra 11 days to prepare for Saturday's clash at Molineux.
It means Bruno Lage's side should be better prepared for Saturday's meeting, compared to City's rather rushed build-up to the clash, which sees them have just two full days in between matches.
"It's a good thing for us that they played on Wednesday as they only have two days to recover. The game is at 12.30pm, so it's a good thing for us," Semedo told Wolves' website.
"We started to prepare [for] the game on Monday to have everything clear for when we arrive at Molineux to play our game, to have the ball as well, because we want to have the ball, even against City.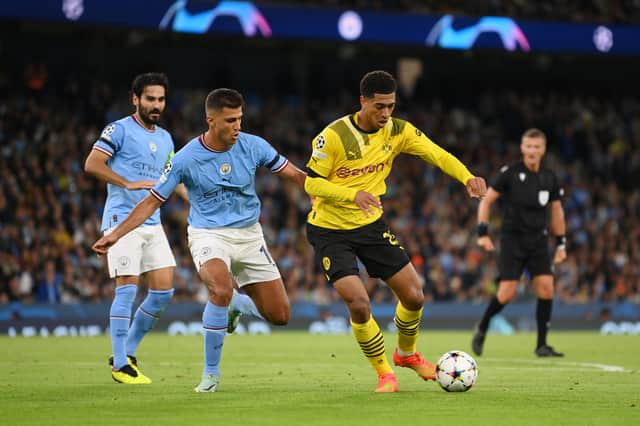 "They are a team that have the ball most of the time, but we want to have the ball. We are playing at home, in front of our fans so we will work hard to get points."
Preparing for Haaland
All defences that come up against City this season will be fully aware of the threat posed by Erling Haaland.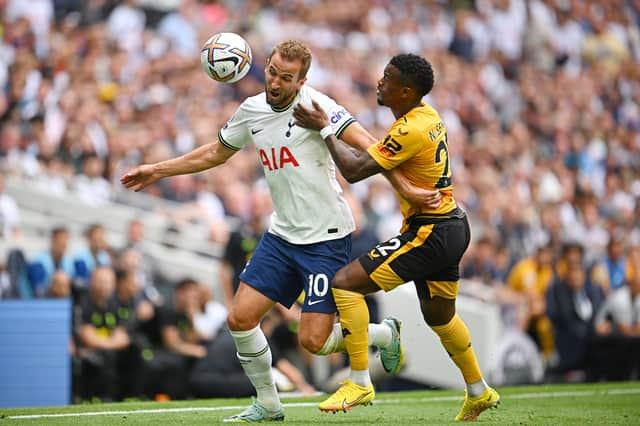 But there's an added challenge for the Wolves backline in the early weeks of the season as they transition from a three-man defence, which they have used almost constantly since returning to the the division in 2018, to a more traditional back four.
"We're playing with four in the back this season and we are doing very well," Semedo explained.
"We've only won once in the league but we are confident and we know we are doing the things well, we know that the victories will come because we are doing the things that the coach is asking us [to] do. We are working hard every, every week so for sure the wins will keep coming.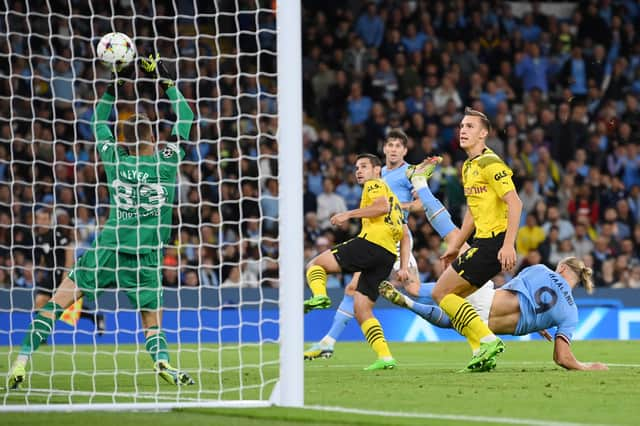 "Everyone has an important role. Everyone needs to feel important because everybody here is important.
"We have Max [Kilman] and [Nathan] Collins [at centre-back]. They're very young but they're very strong. They have a few years of being in the Premier League and they're completely settled in this league and they know how to do it."
Asked about the daunting task of keeping Haaland quiet, Semedo said: "He's an exceptional player, a very good player. He has a lot of goals already since he's arrived and it doesn't look like it's his first season here.
"But we have a strong defence as well, I spoke about Max and Collins, and we are prepared for the match."