Thomas Tuchel has gotten the better of Pep Guardiola the last three times, do you think that will play a part tomorrow?
This will be an interesting encounter in that Pep will look at how dominant this Chelsea has been and it will remind him of how his Manchester City can be when they are in their pomp.
Everything Tuchel touches at the moment turns into gold, when he makes substitutions they affect the games positively and even when they are not playing well, they manage to win football matches.
Not many managers get the better of Guardiola and Tuchel, having failed to do that when they worked in the Bundesliga, has done that three times already in his first six months in English football.
That will surely play on the mind of the Manchester City manager but I'd expect that Tuchel sticks to what has worked for him so far this season, keep his wing backs flying and get the ball forward to Lukaku.
Could a win over City signify that Chelsea are genuine title contenders? Or is it too early to call?
I think that they are already title contenders. What a win will do is build a psychological strength that is required when you want to win the league.
Chelsea held on to get a point at Anfield despite being a man down for the entire second half, they went to Tottenham to beat them 3-0 despite not being at their best, a win against the Champions Manchester City will send a striking message to other contenders that they are the team to beat.
When you beat the current Champions, psychologically you see no one else that is impregnable.
Chelsea have had one of the perfect starts to the season but are there any weaknesses City can exploit?
Every team made up of human beings has a weakness but this Chelsea team looks like they have a way of hiding their weaknesses.
If you asked me this last season, I would have said that they are wasteful upfront, but they've gone and spent £97.5 million on Lukaku and he has wasted little time in getting the goals.
If there is one thing I suspect could disrupt this team is how Tuchel is able to keep everyone happy, he's already benched Ben Chilwell for Alonso, it will be interesting to see how the team reacts to some of his big calls.
Kepa has been standing in for Eduoard Mendy, do you think he's turned a corner now in his career? Could he displace Mendy?
There is no chance at the minute for Kepa to replace Mendy. The Senegal international has only conceded one goal from open play all season before injury forced him out against Tottenahm.
I think Tuchel and the coaching team will still keep Kepa as the Cup goalkeeper and use Mendy who has absorbed the pressure of coming into a high intensity situation like Chelsea and performed beyond expectations, he's been nothing short of sensational.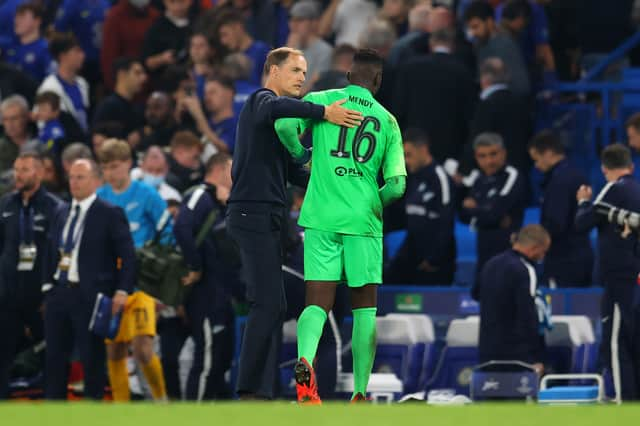 Are there any players missing from this match that could impact Chelsea? If so, who will step up in their place?
Christian Pulisic is expected to be out but Thomas Tuchel could provide more of an update later.
Mendy also picked up a kick and had pain in his thighs, the reason he's missed the last two games but having returned to training earlier this week, you'd expect that he is back for this one.
How are Chelsea likely to line up? Predicted XI?
(3-5-2), Mendy, Alonso, James, Azipilicueta, Christiansen, Rudiger, Kovacic, Jorginho, Kante, Mount, Lukaku.
Keep up to date with everything to do with football in London by following LondonWorld and their football writer Rahman Osman.