The Portuguese international has been a key member of Pep Guardiola's side since his arrival from Benfica in 2020, making 84 appearances in all competitions, scoring three times and assisting his teammates on four occasions.
However, the defender will not be available for a significant period of time due to injury, with Guardiola stating he has only 14 available players for their Champions League round of 16 second leg against Sporting Lisbon on Wednesday.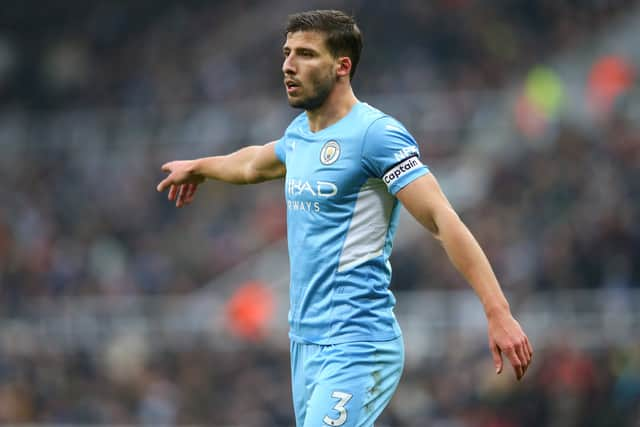 "Nathan [Ake] may be ready in the next days, but tomorrow is too risky and with Ruben out for a long time, we cannot risk another central defender.
"I know we have five days before Palace after this game, so we have some recovery time, but we cannot lose Nathan. It's too risky, the doctor said to me."
The Catalan emphasised his lack of options at the back, especially against Sporting, with Joao Cancelo ruled out through illness and Kyle Walker suspended.
Guardiola added: "We have just three defenders, so we have to adapt and use the second team and see what we can do."
With that being said, we've looked at which games Dias could miss for City with some vital fixtures in the near future, given the fact has been ruled out since March 4.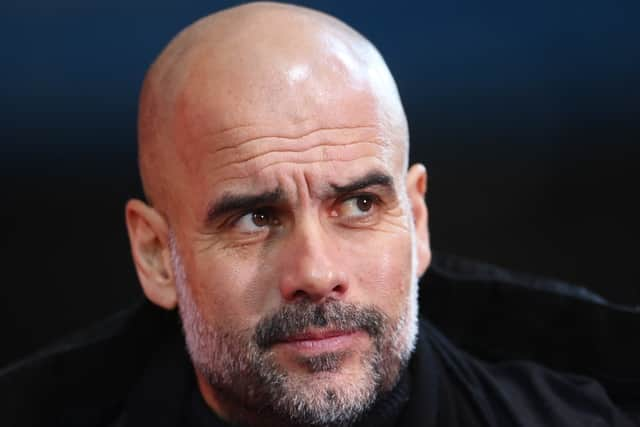 There has been no confirmed timeframe for Dias' injury, however, when described as being out for 'a long time', it's likely the Sky Blues will be without the defender for at least a few weeks.
Here are the games City will be without Dias in the next four weeks (from March 4):
City vs Sporting Lisbon: Champions League round of 16 second leg (March 9)
Crystal Palace vs City: Premier League (March 14)
Southampton vs City: FA Cup quarter-final (March 20)
There's no denying the importance of the above-mentioned games, but if Dias is out for longer than just four weeks he could miss arguably their biggest league games of the season against Liverpool in April.
Here are further fixture he could miss if absent for six weeks:
Burnley vs City: Premier League (April 2)
City vs Liverpool: Premier League (April 10)
Wolves vs City: Premier League (April 16) - doubtful he'll go straight into the squad when he returns to training.