Supporters' view on new statue: 'Kompany was the embodiment of everything fans wanted from a player'
We asked City fans why exactly was Vincent Kompany so loved by the Etihad faithful.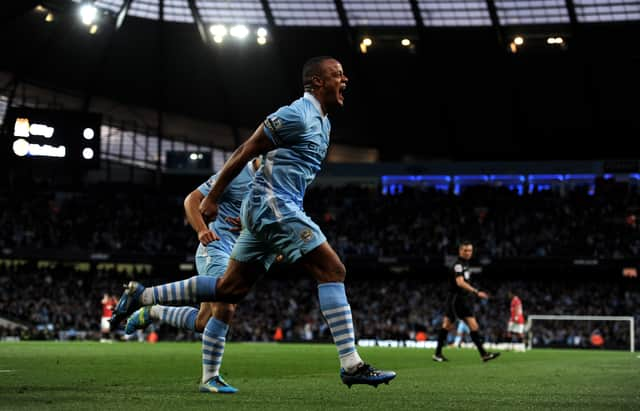 Ahead of Manchester City's Premier League match against Arsenal this weekend, the Blues are set to unveil statues in dedication to Vincent Kompany and David Silva's service to the club.
Kompany skippered City to their first Premier League title in 2012, one of four he won during his time at the Etihad.
But what exactly made the defender so popular among City supporters, and what are their favourite moments from the Belgian's moments in blue? We asked these fans...
"You can't ask for a better player in terms of leadership, and in terms of defending. He was a perfect signing for us. We brought him in for about £6m, which is crazy when you think in today's market for about £70/80m. For the 10 years he was here, he was incredible for us, even though he was plagued by injuries.
"He is the best centre-back we've ever had, he was just unbelievable - not just on the pitch, but off it too, with the work he did with the Mayor of Great Manchester, Andy Burnham. It wasn't just that he was a brilliant centre-back, he was a brilliant person as well.
"I think anyone who has ever met him, spoke really highly of him. You can see that he cared and he was a leader you need at a club. When you look at every Premier League-winning team they all had them; look at Rio Ferdinand, John Terry and players like that. He came up with big moments as well. I'm still so gutted that he left, but it was the right time to move on and his legacy will never be forgotten here."
"It's hard to define just how much Vincent Kompany meant to millions of Manchester City fans. He was the embodiment of everything fans wanted from a player – thoroughly professional and gave everything for the shirt. His ability, I feel, has been severely underrated too. Despite injury troubles, Kompany was a menace and his presence was dearly missed when he wasn't in the side. His never-say-die attitude is what made him so popular among the fans."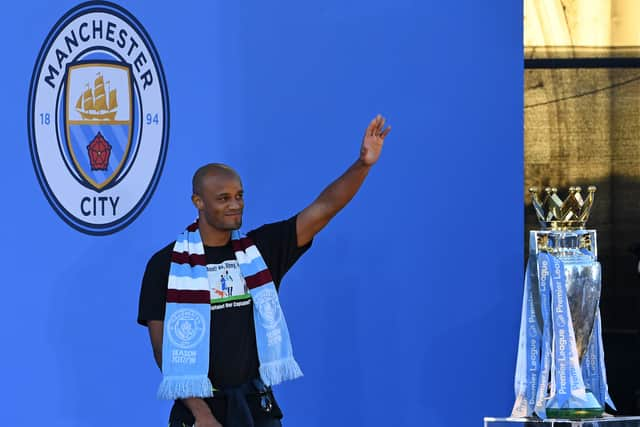 "He was the captain of dreams, wasn't he? He was everything you wanted in a captain and he was an absolute brick despite his injuries he still managed to carry us and our form suffered without him. Obviously, we've only just found his replacement in [Ruben] Dias.
"It was rocky for him with the injuries. I'm not sure if we'd have won the Champions League if he'd have been fit all the time; who knows. But even with the injuries he was just unreal. Even playing bit-part games and not every game during the season, he was still immense."
"A rather unassuming signing when he arrived under Mark Hughes back in 2008, it's fair to say when Vincent Kompany left the club he was the last remnant of the 'Old City'. Originally signed as a defensive midfielder, I couldn't tell you when or who moved him into defence, but what a move it was.
"In the early days under the new owners, it felt like City were searching for a talisman, a figurehead. In Kompany we definitely found that, as he was someone adored by Blues but respected by other supporters too. He ranks very high among the league's all-time greatest centre-backs. Kompany closed the gap between a traditional tough-tackling centre-back and the modern-day ball playing defender. We saw it when [Pep] Guardiola arrived, Kompany had no issue in adapting his game to suit Pep, yet at the same time his defensive instincts remained."
What about a favourite Kompany moment?
Matty: "I'll go for that Leicester goal, just because I was in line with it, and it was an incredible strike out of absolutely nothing. We did not look like scoring up until that moment. About six people behind me shouted 'no, don't shoot' and then there's [Sergio] Aguero's 'no, Vini, no!'. But out of nowhere it was just incredible. Although he produced some brilliant moments, I would have to say that was favourite one."
Harry: "I'll opt for something that will forever stick out in my mind – his towering header against Manchester United in 2012. His goal and all-round performance that day could easily be forgotten, but they were crucial in securing our first ever Premier League title."
Ryan: "His own-goal against Fulham was alright, wasn't it? He couldn't have scored that again if he tried! No, it has to be the Leicester goal. What a screamer. I was on my knees in disbelief when he scored - he couldn't have left the club in a better way. It was one of the best goals you'll ever see and then us going on to win the league was just the perfect way to end his City career."
Amos: "For me, it's a tackle in the 2014 League Cup final. With City already 1-0 down, Kompany sprinted from the halfway line to make a last-ditch tackle on Sunderland's Fabio Borini. It looked set to be 2-0 [to Sunderland] and the match out of sight, yet thanks to that tackle, City got themselves back in it and eventually won the cup."