Ruben Dias has described Manchester City's rivalry with Liverpool as one between 'two fantastic teams', ahead of another round of Premier League fixtures.
Both sides face difficult trips to Leeds and Newcastle respectively, with City's clash at Elland Road pitting them against a side who haven't lost in their last five.
Either City or Liverpool will win the Premier League crown this term, and they could meet in the final of the Champions League on 28 May, while the two sides played out an absorbing FA Cup semi-final earlier this month.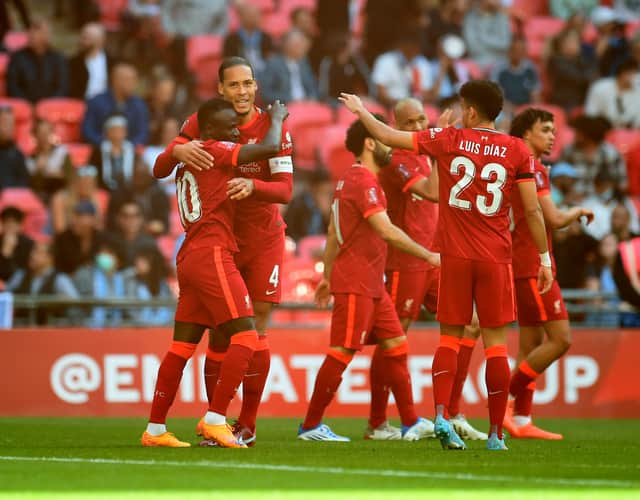 Those repeated contests for silverware are why so many consider this to be the greatest rivalry English football has ever seen, and Dias feels the battles between the teams are providing plenty of entertainment for both sets of fans, and neutrals.
"We are definitely talking about two fantastic teams who are ready to win," said the Portugal defender.
"A rivalry like this is what football needs and what every football fan wants, just to make the show better and so everyone can just enjoy football the best way possible. We are on our side and we are focused on getting what we want. We are focused on winning."
City could still claim the league and Champions League double this season, as could Liverpool, and Dias was asked which he feels is the more challenging trophy to win.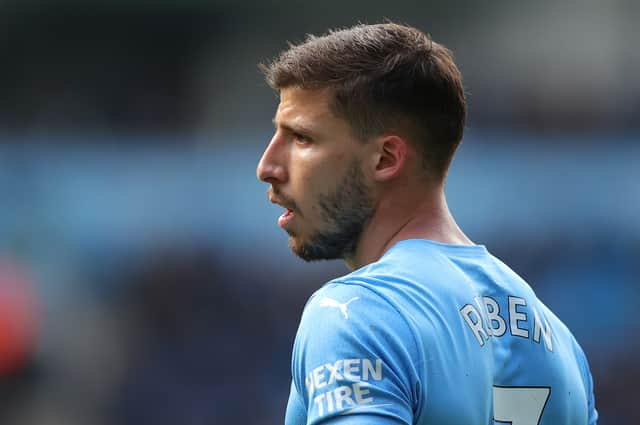 "I think they are just on the same level," he responded. "Winning the Champions League and the Premier League won't be easy.
"We are very aware and we know that we will definitely need to be at a very high level to just keep performing and to keep the consistency so that by the end we have got all of the decisions in our hands and we are able to do it."
Teamwork is key
Dias has quickly established himself as an integral part of Pep Guardiola's team, and the former Benfica man has tended to be the first choice at centre-back for City since his arrival two summers ago.
But playing in the backline for the Sky Blues poses its own challenges, and the need to play such a high line and be so comfortable passing out from the back means Guardiola's brand of football asks a great deal of his centre-backs.
"In this team you need to be able to do almost everything, even as a centre-back or even as a goalkeeper," explained Dias. "You can see it by the way we play.
"Everyone has got individual quality but more than that I think it is just the way of thinking. All of us need to be thinking the same way, all of us need to be on the same page and then it is about those individual jobs that everyone has.
"If we are here, then it is because we have the quality to do it and then it is about demanding it from ourselves. The manager is the first to demand the most from everyone and I think that is a key point of our success."