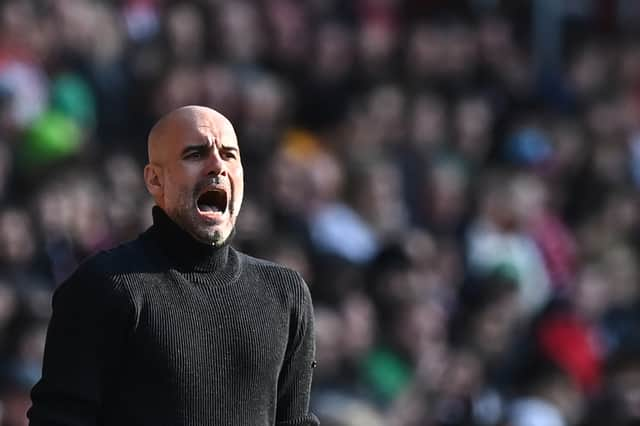 Pep Guardiola wasn't giving much away when asked if he thinks Manchester City have the capacity to win the treble this season.
In addition, City are sitting top of the Premier League table and face Liverpool in a huge game next month, which could go a long way in deciding whether they'll reclaim their top-flight crown.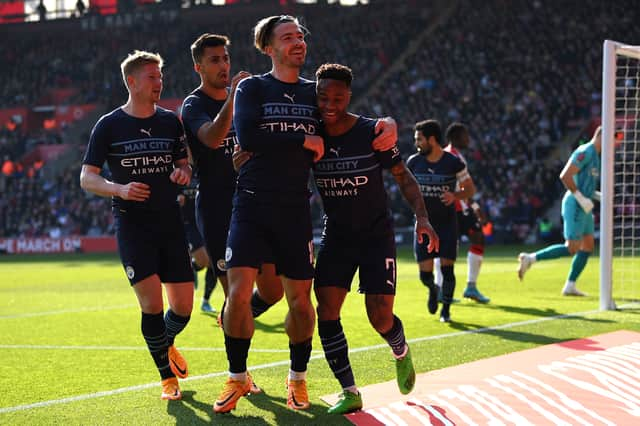 But speaking after City's FA Cup quarter-final victory at St Mary's, Guardiola explained he is under no illusions how difficult it would be to repeat Manchester United's treble of 1998/99.
"How many times did it happen in this country? Once. It is not easy," Guardiola said in his post-match press conference.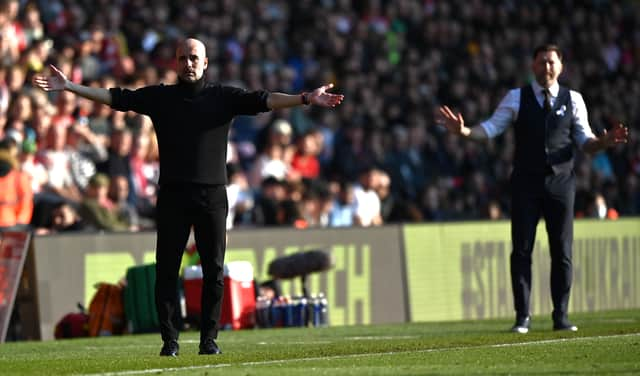 "It is better to hope that the players come back from the national team fit because it is tough to fight for many things. Now for 15 days the players are off and they have to arrive two days before [our next four fixtures] Burnley, Atletico Madrid, Liverpool, Atletico Madrid.
"Maybe one day UEFA can explain to me the reasons why. It is what it is, and I always think about being 10 points clear of second with three games to play and then the finals of the FA Cup and Champions League, we can start to talk about that. But in the position we are in it is far away. Burnley would be the best to be focused."
As Guardiola alluded to, the majority of City's players will now head off on international duty, and the Catalan manager feels the two-week break in the club season will allow a few members of the group to recharge their batteries.
"I think everyone needs a break," Guardiola conceded. "After, when we come back, we know what we have. We have the quarter-finals of the Champions League, the Premier League, two or three games, and the semi-final of the FA Cup.
"It's a nice fact for the team; arriving into the last weeks of the season, we are there fighting for the titles. It is so nice.
"I would have signed at the beginning of the season to be here in front of you at this stage, and to be in this position. We will see what happens."