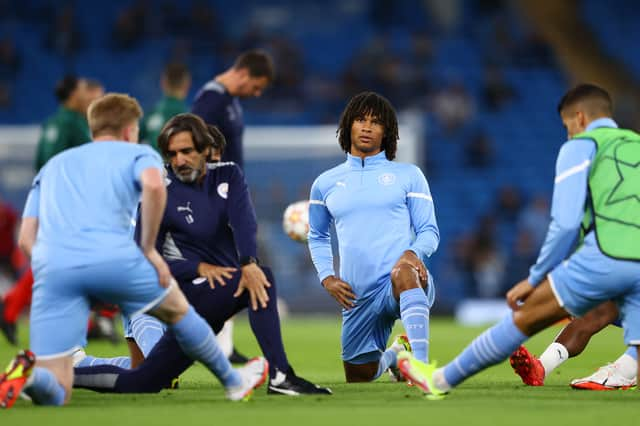 Only Nathan Ake and those close to him know how he found the strength and composure to play on Wednesday night, let alone open the scoring against RB Leipzig.
The centre-back powered home a 16th-minute header to put Manchester City ahead in their Champions League opener, little did those cheering masses inside the Etihad know that his father was minutes away from passing away.
Ake took to social media on Thursday to reveal this, writing on his Instagram: "The past few weeks have been the toughest of my life, my dad has been very ill and there was no more treatment possible. I was lucky to have a lot of support from my fiancé, family and friends.
"Yesterday after a difficult time I scored my first Champions League goal, and only a few minutes after he passed away peacefully with my mum and brother by his side.
"Maybe it was meant to be, watching me play always made him proud and happy. I know you're always with me, you will always be in my heart and this one was for you dad."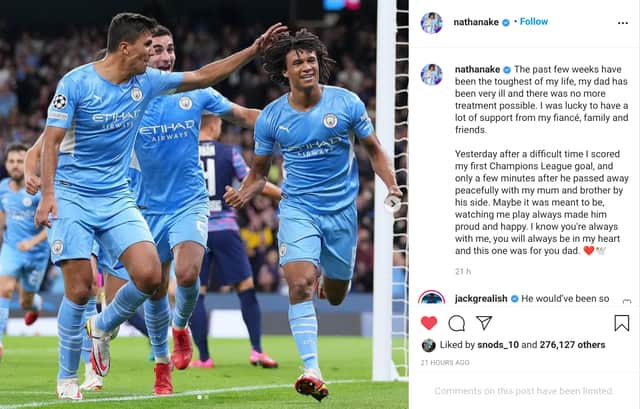 The mental consequences of sport
It's a mark of Ake's mental resolve, determination and commitment that he even managed to take to the field, as well as a level of selflessness to start while City were without fellow centre-backs John Stones and Aymeric Laporte.
Again, only Ake, the people closest to him and City know whether this was a factor in his decision to feature in the 6-3 win over Leipzig, but the defender even conducted a post-match interview after the game discussing such trivial topics as a goal, the 6-3 win and Jack Grealish's first Champions League outing. Ake's actions speak volumes for what exactly we've come to expect from sportspeople.
In the week when EA Sports revealed their latest round of ratings for FIFA 22, it's worth remembering that for so many athletes their best quality isn't how well they can kick a ball, swing a club or hit a target, but having the capacity to repeatedly perform to such a high standard while dealing with the inevitable pressure that accompanies it.
It's a subject that was discussed in earnest this summer, as Simone Biles, Ben Stokes and Naomi Osaka all walked away from sporting contests for non-injury related reasons.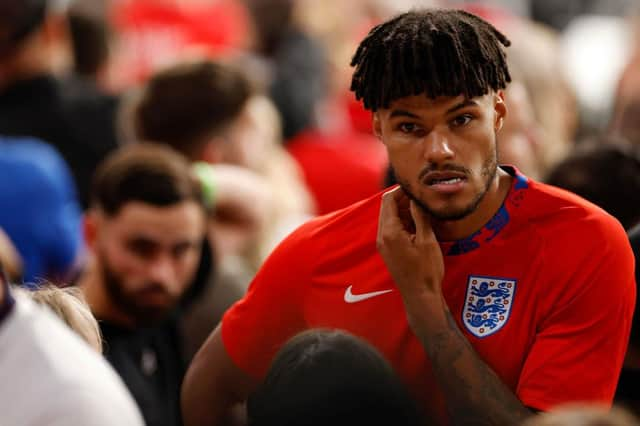 Even look at Liverpool goalkeeper Alisson, who somehow had to cope with the tragic passing of his father last season while playing Premier League football in front of millions every week.
It's something those of us not involved in professional sport can never relate to, and will never understand. Imagine, not only working during a period of traumatic upheaval, but doing so while having your every move critiqued.
The media's role
That's not to say we, in the media, shouldn't assess, analyse and even highlight on-field mistakes.
Without knowing about Ake's personal situation, I noted in my post-match ratings on Wednesday how the Dutch defender hadn't covered himself in glory for two of Leipzig's three goals.
That's what sportswriters are here to do, to critique what we've seen. Yet, there are many outlets - I don't need to name them - who care more about headlines and clicks than reporting events accurately and with due consideration.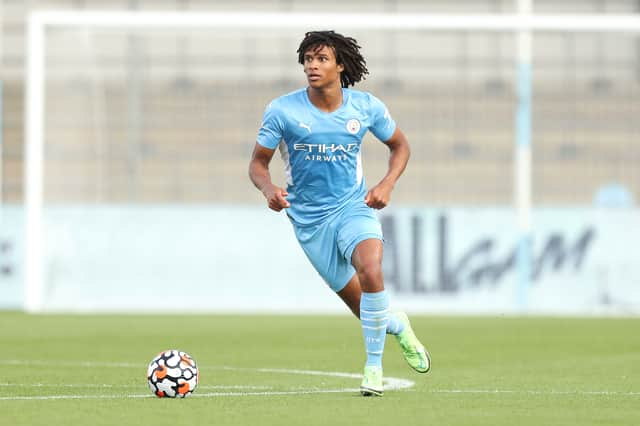 In fact, some take it further, aiming to whip fans into a state of frenzy and amateur melodramatics, which results in the monstrous overreactions seen on a daily basis on social media. We've all seen clips of 'distraught' Arsenal fans screaming down the camera about how Mikel Arteta must go now. Please, try being Nathan Ake, that's real agony.
But it's this dehumanisation of sportspeople and footballers that have led to the acts of racism and discrimination that we've become so accustomed to. Only last week did Aston Villa midfielder John McGinn receive sectarian abuse from a Chelsea fan, mere weeks after supporters have finally been admitted back into stadiums.
The point is, criticising footballers isn't wrong, nor is honestly assessing the action in front of us, but the ability to do so in a composed and level-headed manner, while showing humility and balance, is sadly so often lacking in football.
Unfortunately, so many who watch the game can't replicate the admirable qualities of Ake, those which make elite-level football such a magnificent spectacle for millions around the globe.