The England forward was handed a start in Wednesday night's 1-1 draw at Brighton and Hove Albion and he opened the scoring just after the midway point of the first-half after good work from Riyad Mahrez and Erling Haaland. A stunning equaliser from Julio Enciso earned a point for the Seagulls as they secured their place in next season's Europa League and ensured they will play in European competition for the first time in their history.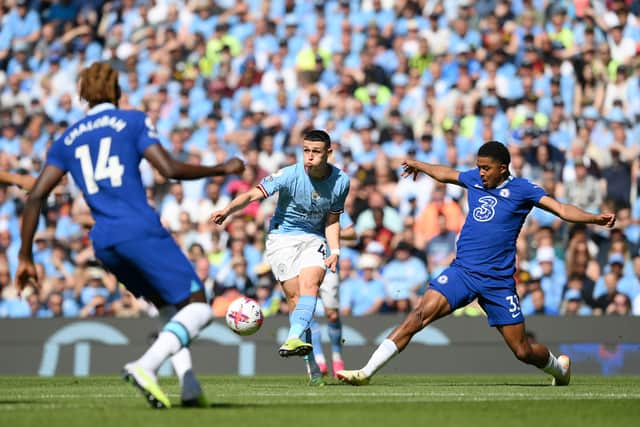 City will round off their Premier League-winning campaign on Sunday when they visit Brentford but all focus will then go on their attempts to complete a remarkable treble. Guardiola's side will take on rivals Manchester United in the FA Cup Final on Saturday week before travelling to Istanbul to face Internazionale in the Champions League Final seven days later.
The form of Riyad Mahrez and Jack Grealish seemed to have put them in pole position for a starting place in both cup finals - but former Tottenham Hotspur midfielder Redknapp believes Foden is starting to find his confidence and will give Guardiola a difficult decision to make over the coming weeks.
He told Sky Sports: "Phil Foden has had what I would call a tough season. It's been very difficult because he has seen Jack Grealish in incredible form. When you come on or you start games, you have to make an impact, you have to ask the question.
"If Jack Grealish perhaps isn't right, can I start this game? You just never know in football. Strange things happen and Pep might be thinking he wants a different option against players, against teams as well. That was a really important bit of a play from him, he's getting his confidence now and he was looking very sharp against tonight."