Manchester City's outfield options have become a tad limited since the return of club football last week, with four injuries impacting Pep Guardiola's selection options.
It means Guardiola has been forced to juggle his squad in the wins over Manchester United and Copenhagen, and he'll hope to get his injured stars back as soon as possible.
John Stones
Guardiola said prior to the United game that the former Everton man suffered a hamstring injury when playing for England in the recent international break.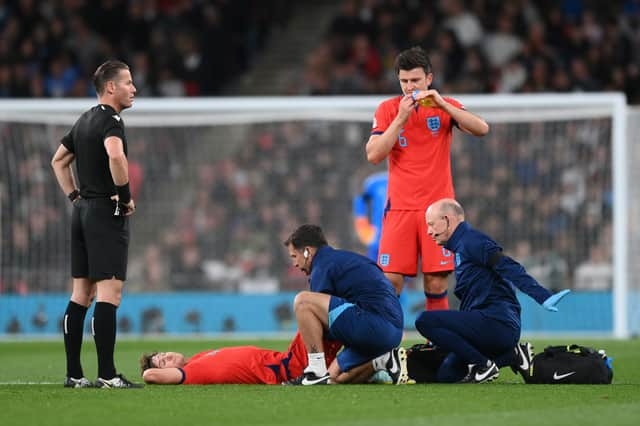 "No I think it will not be five, six weeks; it will be less," said the City boss last week. "Normally a hamstring can be between four to six weeks. I said I don't know when he will come back but I think maybe 10 days, two weeks maybe."
Stones also missed the Champions League victory in midweek and is not expected to be involved on Saturday.
Kyle Walker
Guardiola revealed on Wednesday that Walker would be out for a few weeks and the City manager was unsure whether the 32-year-old will be available for the World Cup.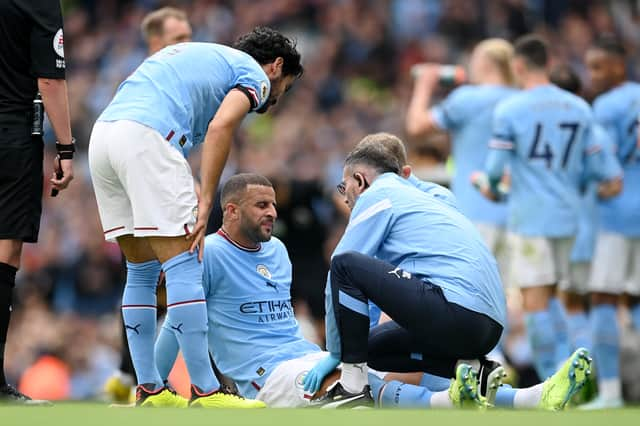 But the club released a statement the following day saying Walker has undergone surgery on a groin issue. "The surgery was successful and a more detailed prognosis will be provided in due course," they added.
Meanwhile, Walker tweeted to say he's hoping to get back to full fitness soon. "Now I can concentrate on my rehab and getting back to full fitness," he wrote on social media.
Rodri
Has missed the last two with a calf issue but was on the bench for the Copenhagen clash on Wednesday.
The Spaniard looked to be moving without any restrictions during the pre-match preparations and even warmed up on the sidelines during the game.
Rodri was also pictured in the club's latest training gallery and should be back for the clash with Southampton.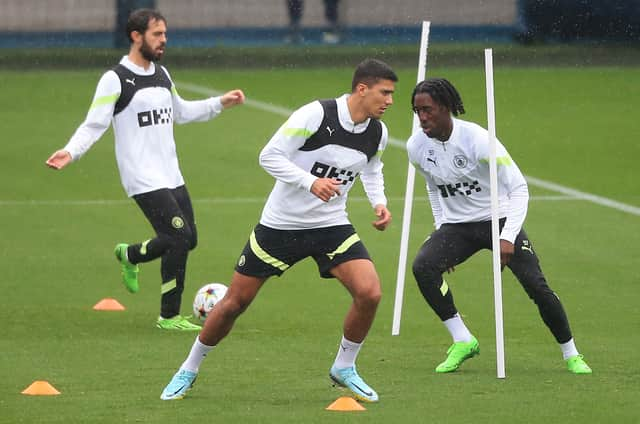 Kalvin Phillips
Had surgery over the international break on a recurring shoulder issue and will be absent for at least a few more weeks.
Asked about the midfielder last Friday, Guardiola said: "He is feeling good. The surgery was really good. He has almost all [movement back].
"The mobility is getting better. It is really good. He took the right decision, otherwise he could not move forward."