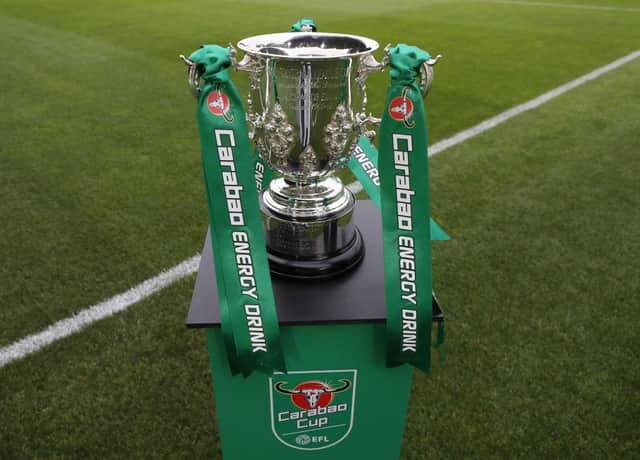 The Blues are the second-most successful club in the competition having lifted the trophy on eight occasions, while the Red Devils have won it five times.
City, who last won the League Cup in 2021, will be looking to better their performances from last campaign, when they were eliminated by West Ham United in the fourth round on penalties.
The Hammers were also responsible for knocking United out of the competition last season, beating them 1-0 in the third round at Old Trafford.
However, the Red Devils have a new man at the helm in Erik ten Hag and several new signings looking to help bring success back to the Theatre of Dreams.
Both City and United will discover their third-round opponents following the conclusion of the second round, which takes place on Tuesday August 23 and Wednesday August 24.
Here's all the information you need to know ahead of the League Cup third round draw…
When is the League Cup third round draw?
The draw will take place following the second-round fixture between Tranmere Rovers and Newcastle United on Wednesday 24 August. It should start around 9:45pm.
What teams are in the draw?
The second round will see 50 teams compete for their place in the next stage of the competition with 13 Premier League clubs joining those from the Championship, League One and League Two hoping to reach the third round.
Upon the conclusion of the second round, the 25 teams who qualify for the next stage of the League Cup will be joined by the seven Premier League clubs who will compete in Europe this campaign, they are - City, Liverpool, Chelsea, Tottenham Hotspur, Arsenal, United and West Ham.
When will the third round take place?
The third round of the League Cup will take place the week commencing 7 November, 2022 with 16 games being played.
When and where will the League Cup final take place?
Wembley Stadium will play host to the final of the League Cup on Sunday 26 February, 2023.