John Stones has said Manchester City can be their 'own worst enemies' in the Premier League title race and claimed the players must not focus on their rivals or the remaining fixtures.
The Blues beat Crystal Palace 1-0 on Saturday to close the gap to top-of-the-table Arsenal, although the Gunners responded by reestablishing a five-point lead on Sunday as they beat Fulham 3-0.
By the time City are back in Premier League action they could be eight points behind Arsenal, with Pep Guardiola's playing in the FA Cup against Burnley next weekend, while the Gunners host Palace in the league. But, speaking after the win at Selhurst Park on Saturday, Stones emphasised that all City can do is keep winning matches and not focus on the outside noise surrounding the title race.
"It's always the aim every season – every competition we try and go right until the end and win everything," said the four-time Premier League champion. "That's the standard we've set as a club and as a team. We'll go for everything and hopefully we can come out on top.
"We've got to take it one step at a time and take each game as it comes. It's down to us – sometimes we are our own biggest enemies.
"We don't concentrate on the outside or anything that's going on. It's about us and what we can do. Today was one of those games where we did everything right and we move onto the next game."
City took a vital three points away from Selhurst Park on Saturday, in a tight game where the champions weren't at their best. But Erling Haaland's penalty in the second period settled the outcome of the match against Patrick Vieira's side.
It's the sort of hard-earned victory that could prove vital at the end of the campaign, and Stones was asked if he felt it was a performance of a champion. "Definitely," he replied. "We've got the experiences and obviously new players have come in and settled in so well.
"We've got to stay calm and control what we can control. Today was one of those things where we knew it was going to be tough and we had to come out on top of it. We said before it was a vital game we needed to win, and we dealt with that and came out on top.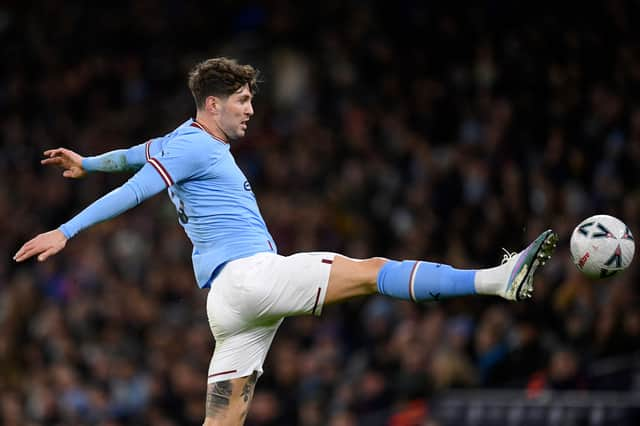 "We want to keep this winning run going and to keep contending and keep pushing for titles or whatever competition we're in. We need to come to difficult places and play against top teams and beat them – today was one of those tests where it was different to normal, maybe a bit more of a dog fight.
"How we dealt with them, and their threats and strengths is a credit to the boys and the team and how we all worked together. We kept our heads and kept playing our football."
Stones, who recently recovered from a hamstring injury, played 89 minutes against Palace in his first Premier League appearance since 22 January.